What can you see from your window right now?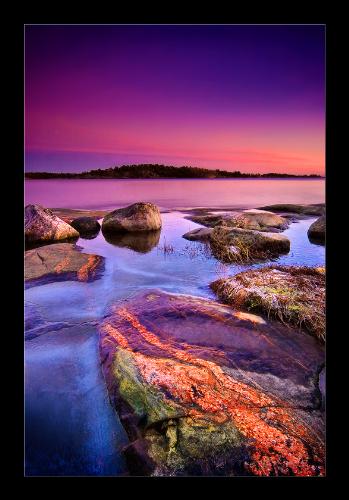 Sweden
July 17, 2009 3:47pm CST
I can see the daylight vanishing down into the earth. It's getting late at night here and the sky has such a lovely color. The sky itself is a dark bluish purple at the top, a light lavender purple in the middle, and a very soft, watery yellow closest to the earth. The sky looks like a wonderful painting made with water colours, only so much more beautiful and alive. The weather is quite clear and so there's only a few clouds high in the sky. The clouds are different shades of pink, purple, red and orange. It's very beautiful. Outlined by all these colors is a large evergreen tree, standing just outside my window. It seems almost completely black next to the rainbow sky, but I can still see a hint of that very dark bluish green that make up the tree. I can see other houses, black next to the pastel sky. Here and there bright yet soft lamplights are like fireflies in the wind. It is very beautiful. What do you see through your window?
2 responses

• China
18 Jul 09
Now in Beijing is 10 o'clock in the morning.Out the window the sun is shining.The trees and grass are green.And there are many pieces of grape on the grapevine.The birds are singing.Everything seems in peace. It seems a wonderful day today.