The Haunting in Connecticut.

United States
July 17, 2009 4:48pm CST
Okay, so I kind of wanted to see this movie when it came out in theaters but never got around to it. Now, I am thinking about watching it on DVD. I am familiar with the story behind it. I'm just wondering if the movie is actually worth seeing. Have you seen it, and, if so, do you recommend it? What are some of the film's pros and cons?
3 responses

• United States
18 Jul 09
Hello, I have only heard of the story behind the movie. I saw the story on some televison station, maybe history or something like the history channel.The story was scary, it gave me the chills watching the television program.When I finally got around to being able to go to the movies it was already gone.

• United States
19 Jul 09
Yeah, I saw that, too. It was on a show called A Haunting. (I love watching that show.) I know I saw it a while back. I've heard some controversy about the stories of the different family members. Still, I think it's interesting and kind of creepy.

• United States
19 Aug 12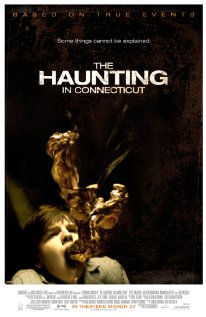 I had actually never heard of the aikman house haunting in connecticut. After watching the movie which was awesome and really scary and seeing that it was based on true events I went and did a search on it. I found that basically the movie was based on what the family said was true and the researches felt this was just a made up story to get media attention and make lots of money with the book deal etc. Heres a link where I found this information. I guess I will sleep a little better tonight knowing that likely this wasent something that really happened. http://www.livescience.com/5346-real-story-haunting-connecticut.html