Going Green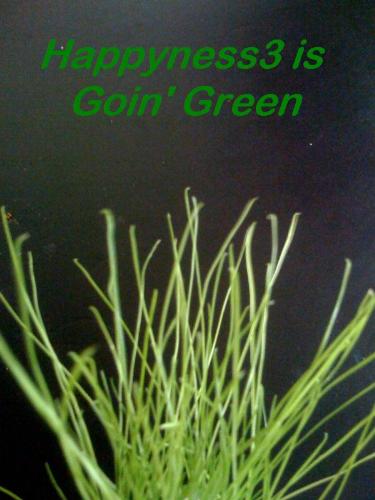 United States
July 21, 2009 4:47pm CST
What are some of the things that you have done as a mom to go green? I have changed the type of cleaners that I use to 'green cleaners'. I have also changed all of the lightbulbs in my house to the more efficient ones. I am buying the reusable grocery bags to cut down on the number of plastic bags that I bring home. And I am using recycled paper for my kids play paper. I look forward to hearing your ideas.
4 responses

• United Kingdom
22 Jul 09
I have changed all the light bulb in my home to the ones that are better for the environment. I have turned off electricity on at night on most of the electrical products in my home. I always buy vegan food and goods that haven't been tested on animals. I never get plastic bags and carry bags made from jute for my shopping. I put as much as possible to be recycled in the box outside my home. I put all my garden cuttings in a bag outside my home. I often travel on trains and buses. I think I could do a little more to go green.

• United States
22 Jul 09
I switched from ziploc plastic bags to a ziploc container to reuse for lunch. I switched from using plastic bags to carry my lunch to carrying a lunch bag or box. Thats a couple but there is more just can't think of any right of my head right now.

• United States
22 Jul 09
I really started to recycle more at home cuz before where we lived we had a private contractor pick up the garbage & they didn't pick up any recycling so now the town picks up the recyclables the same day as the regular garbage...also I turn off lights in rooms that we aren't in & I used to leave my little white lights on all night that I have on the one shelf, but now I turn them off at night...I have also used a few of those energy efficient light bulbs...my next step is to buy a few of those green bags for when I go to the grocery store cuz I have so many of the plastic ones & have thrown so many away & I feel bad about that.

• United States
21 Jul 09
I am more conscious about recycling my cardboard, plastic containers, and plastic bags. Those are big in our house. We have also started a vegetable garden; and that will make a big impact on our veggy consumption - much more healthy.