Angels to host the All star games next year!!!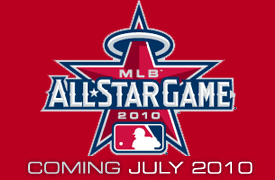 United States
July 23, 2009 9:40pm CST
I am very excited, if I could I would have those tickets (at the very least three) in my hands right now. I am wondering how many mylotters Angels fans wish the could go. So here a couple of fun facts: Angel Stadium of Anaheim got its All-Star baptism in 1967, when it hosted the game for the first time. The Midsummer Classic returns to Anaheim in July 2010. Angel Stadium of Anaheim also hosted the All-Star Game in 1967 (a game which featured an All-Star Game record 20 future Hall of Fame players) and again in 1989 when the Halos were represented by Devon White and Chuck Finley. And of Course Angels ROCKS!!! I can't wait for next year already. How many of you want to go to an All star game? How many of you want to go the Angels All Star game? How many of us can actually make it?
1 response