What will be the trends of 2010?

Denmark
July 24, 2009 4:26pm CST
This year, we have so far seen a lot of focus on the shoulders, sequin jackets, individual style and much more to come. Though 2009 has not ended - what do you think 2010's fashion will bring? What will be the do's and don'ts? What would you like that became in? What will the trends bring? come with an oppinon :D
3 responses

• United States
24 Jul 09
ii think its gonna be preppie thts wat ive been hearing so far !

• India
25 Jul 09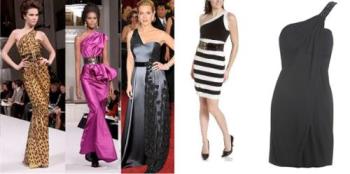 i am just waiting for the new trends of fashion for the year 2010, as i am really a kind of sticky person with new trends and styles of different fresh desings, it may be some combination of off shoulders with mini skirts, the baagy tops may be the hot shot topiocs or it may goes with the traditional indian cultural dresses ..

• Philippines
25 Jul 09
I think trend for 2010 are more of animal prints and the color red.most of the designers' collection for their Resort line includes animal printed and red dresses.classic dresses like the little black dresses are hot for 2010.designers will also incorporate male clothing pieces into women's wardrobe.for shoes,the bejeweled shoes will be the trend for 2010.

• Denmark
27 Jul 09
I have heard some of those things too. Have allready bought some animal printed stuff. (Tee and earings). I also would love if the Little Black Dress was up and topping again - because I have a lot of different ones :D