Which Is The Worst PTC You Are Working On?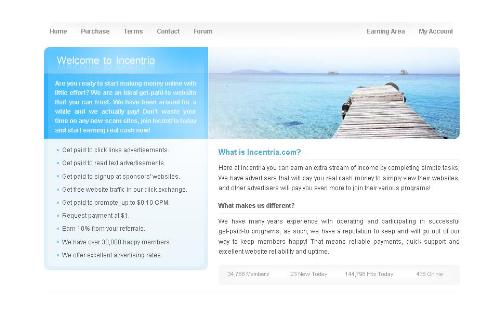 India
July 27, 2009 4:56am CST
Hello, I know many of you are working on few ptc sites for some extra pocket-money.:-) I am also a member of several ptc sites some of which are good,offering 1 cent per click and some I left after signing up because there you earn just a meagre $0.0003 per click! Everyday we have such ptc sites coming up which seem lucrative as they offer a low $1 payout but when you sign up,the amount per click is so dismal that you do not feel like continuing. Though I admit that some of these sites are paying ones and if one can hold one's patience to click for three months to get a dollar,it works indeed! Leave aside the scam sites(I know all of us have been scammed by some site or the other) are you working on any such ptc with such a pay rate per click? According to you which is the worst ptc you are working on because you do not want to leave since you landed up there till you have got at least one payment? For me it is clixncash and incentria. In the former I have still not reached $0.50 in three months and in the later I am hopelessly stuck on 27 cents though I joined the site I forgot how many months ago. It is very difficult to get referrals for these sites too since no one wants to waste time clicking for that amount when there are better sites available. Share your experiences with me.
2 responses

• India
27 Jul 09
I know so many sites that I have provide me nothing.The ones include Boss mails.

• Thailand
29 Jul 09

I don't remember the sites worst.They have many sites of blacklists but i didn't do for long time, i quited when i knew they were the scamed lists.