Making Jewelery

United States
July 27, 2009 5:26pm CST
I have always wanted to make my own jewelery & sell it...but I have no idea where to start...do you a pattern or you just put things together that look good by your eye? Where do you buy your supplies & is it expensive to buy supplies? How is your pricing & where do you sell it at? I have a client whose daughter sells crafts on etsy...
3 responses

• Philippines
21 Nov 09
I would like to create my own jewelry.it is also a good way to earn extra money.I think for a starter kit,it will be a bit costly.much better if you have good,long-lasting tools.it will really depend on you if you want to draw a pattern or just go with your creative mind.for me,I can work on something good with the help of putting together different beads or stones,then see if they look good.

• New Zealand
30 Jul 09
Its alot easier then you think. I do all sorts of jewellery myself & sell them. Theres no pattern to follow, you just do them up by the colours/designs etc that you want. It may be a little costly at first when you start as you have to buy all the beads & equipment, but it is so worth it. It very cheap easy hobbie to do. Good luck with it. If you need any advise just ask. I'll do my best to help :o)

• United States
27 Jul 09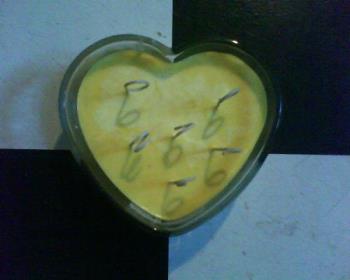 A lady I work with does jewelry on etsy she also hands out business cards. she does pretty good. I like some of her stuff but remember if you think it is ugly someone out there is dying to have it. You might do pretty good. I would try etsy.