Are you supersticious? If so in what way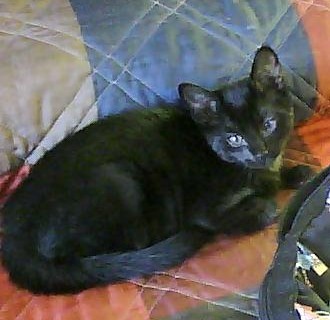 United States
July 28, 2009 7:23am CST

THere are some old supersticious beliefs that many people carry ..and was wondering do you have any?Are you afraid if you see a black cat cross the road.. Afraid to step on a crack? Are you afraid of Friday the 13th?What are other superstitions out there?

6 responses

•
28 Jul 09
I am quite superstitious, when I buy food from outside I make sure to remove some from the food to throw away before eating it up, because my grandmother says that we should always do that in order to eat properly. I don't know why but I do that before eating something brought from outside.

• United States
28 Jul 09
Wow..I never heard of that one before.. so anything you buy outside that is food you throw a portion of it away..is that restaurant food or all food?

•
29 Jul 09
My grandmother says all food so I remove a portion of all the food I brought home before eating that. I also tell my boyfriend that if he wants he can do that although he does not believe in it, he actually remove a little portion of his food to give to small insects as he says.

• United States
29 Jul 09
To me it eeems a waste to do such things.

• United Arab Emirates
28 Jul 09
I had a black kitten and as oppossed to popular superstitions, they aren't harmful or cause bad luck in any way. I called him Usher and he was quieter as compared to his other siblings, but I loved him all the same. I get superstitious when I have bad dreams and also when there's a itchy feeling in either of my palms. If the left palm itches, some believe you may loose money and the opposite in true for the right palm.

• United States
28 Jul 09
Wow. Glad to hear you loved your black cat.. I had heard that idea of getting money if you have an itchy hand .. So you believe in dreams?

• India
28 Jul 09
hi there i am not superstitious at all, although i must admit that my ancestors were very superstitious, they have lived there lives in rural areas and they used to believe many odd things...my parents grew up in a much more civilized place and i have grown up in a town, sometimes my parents tell some really interesting stories of what our grandfathers used to believe, some very interesting ghost stories, i liked to listen to them a lot when i was a small kid, lol...even now it all sounds very interesting to hear things about our village, how some people feared some trees in the night and all... i have been there and have had a look at the trees at broad daylight, gosh they do really look scary! no wonder when you walk across those in the dark alone, somewhere in your mind strange thoughts might come, there were several rumours and most people living the surrounding area believed it, though i don't think there is some solid evidence to the existence of ghosts. well talking about one of the most common ones, the cats, i have not seen the people there fear them, or think it as a bad luck when crossing the road, there are rather more interesting stories sometimes, haha...one of the most interesting is the half man and half wolf thing, now we all know this thing doesn't exist, but i have heard a lot about such instances of the local people "spotting" some of them in the night, sounds funny, sometimes feel like i was there to see what they point at and tell stories as those, i am pretty sure some people like to get "popular" to have seen such non existent creatures, or i think they only used to tell such stories to young kids so that they wouldn't stray out away from home in the night, i was a small one when they used to tell such stories though, i am sure the children get scared at it and would like to stay at home during the night time, the jungle isn't exactly the best place to let children play in the night... well there are several more stories i have heard as a kid, i am sure the people liked to scare me when i used to visit my grandparents village...haha... have a nice time

• United States
29 Jul 09
Thank you for sharing not only how you feel about superstitions but also sharing your ancestoral information which is really quite interesting.. Really it helps to know the culture of other people to understand answers they may give.

• United States
29 Jul 09
You worked hard on the response I can see..so you earned it;) Have a very nice day.

• India
28 Jul 09
no man i am not superstitious at all..am a modern world person and i hate such things..the so called cat also wants to go to its destination and what if its path comes in out way..13th date is inevitable..i believe a person should think logically and sensibly.

• United States
29 Jul 09
I am happy to hear you are not..By the way am a woman..:) take care.


• United States
29 Jul 09
Good for you..glad that you are not ruled by the stars but rather by the maker of the stars;)


• United States
28 Jul 09
Great to believe in the supernatural as some day we will be taken up into the greatest of all supernatural mysteries..what an awesome thought;)