How will you know if he's the one?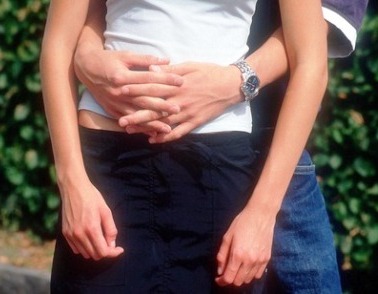 Philippines
August 4, 2009 8:19am CST
Just looking at him takes your breath away. You think about him all the time. You can't wait to hear from him again. But it is love? Most women have experienced all of the strong feelings of initial attraction to someone, only to find out later that it was not a good relationship. Those beginning feelings are so intense it can be difficult to view the relationship rationally.Your heart may get in the way of your head, and that can spell disaster and heartache. So how do you know he's the one?
4 responses

• United States
4 Aug 09
I think you have to find that within yourself. No one can tell you how to feel or who is the right one for you. I agree, i feel those strong feelings every time i see my boyfriend, i feel like i am flying with the clouds when we kiss or floating in the ocean when we hug. I fall for him more every time i look in his eyes. I love him so much, and my heart is saying he is the one. (: Happy myLotting!

• Germany
29 Nov 09
First off, you must always go into a relationship slowly, the initial attraction is most of the time just lust. Just take your time when get into a relationship, give it time to build a foundation, learn the likes and dislikes of that person, share your goals in life with his or hers. If these things are not the same then most of the time without compromise this person will not be the one. Dont be the girl or guy that gave up everything for a person, dont settle.. best of wishes and good luck in the dating game..

• United States
27 Aug 09
You copied my article word for word from Associated Content without my permission. Remove this immediately or I will notify them of your plagiarism. To use another's work as your own is not only immoral, it is ILLEGAL.

• India
14 Aug 09
If I am not able to take out my eyes from him... If I just think of him.... If I look at him when he is not noticing..... If I want to talk to him even when i dont have any message.... I can say he's the ONE.