Why do dogs bark at me when I take my dog for a walk?

United States
August 5, 2009 11:23pm CST
I am not sure why there are dogs barking at me and my dog when we go for a walk, it happen more at night, I am not sure when I am supposed to go for a walk anymore, because it is the summer and dogs are not supposed to walk when it is super hot, it damages their paws, and it could lead to very bad heat stroke, so what am I supposed to do to avoid dogs barking at us during the fresh hours of the day? Is it our fault? Has this happen to you and your dog while walking?
8 responses

• United States
6 Aug 09
I told you why! Your dog is a spy! He is out there when you sleep like 007! Oh Wait not just like 007 he does not get any!!!!!!!!!!

• United States
7 Aug 09
No,he wont. He doesn't have the BALLS!!!! Hahahahahahahahahahahaha!!!!!!!!!!!!!!!!!!!!!!!!!! Now that was funny!


• Jamaica
6 Aug 09
Is it that they are talking with your dogs. You know their barking is a language and maybe they are just communicating. We as humans don't understand the doggy world and so sometimes we should not be so nervous when they are barking. If it is that they want to fight or attacked you then you know things have to be different.

• China
6 Aug 09
hi there, You dont have to worried about walking the dog out while there are other dogs barking at you, it might be the territory thing, it might be the dog doesnt have a nice relationship with your dog, and as long as you have not teased that dog before, it's not your fault. Have a nice day!


• United States
6 Aug 09
No, you should not walk the dog in the heat of the day, it might hurt their paws

As for the other dogs I'd say that you shouldn't be worried about them barking at you. Now, if they were chasing you and Marley down the street, THAT would certainly be a concern


• Canada
21 Oct 09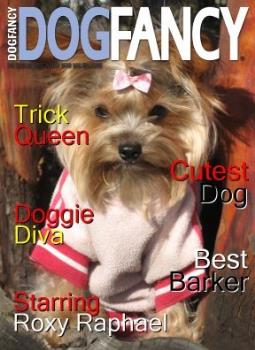 Good points made Shelly, regarding walking your dog in the heat. Best to take him out in the early morning or just before dusk, during the summertime. At night my dog barks when I take her for walks but also, I find that other dogs hear us and bark as well. I think it is instinct. I also believe that at times the dogs are simply speaking to one another. If dogs are barking at you during the day, simply do nothing but continue your walk with your dog OR you could talk to the dog that is barking, as you walk by. We get dogs barking at us all the time. I don't mind it at all since it perks my little pup up and I like it when she gets all defensive. Often times she just wags her tail and barks back while she is walking. That is when I feel that she and the other dog are having their own conversation and it all suits me just fine. Except there are a couple of big dogs down the street. No matter what time of day, they bark at us and growl. It scares my pup but she barks back and does a little growl also because she knows I am on the other end of the leash and would never let anything happen to her. She speeds up her walking at that point however. She just wants to get out of there.