Do you wear bracelets..?


India
10 responses

• India
6 Aug 09
I like bracelets but I don't wear it 'cause I feels like a heavy one hanging on my hand. But I 'll wear wrist bands... Its pretty light and easy. I have planned to buy a platinum bracelet which also don't look like gold and of less weight... Nice topic. Happy Mylotting... Have a great day...


• India
16 Mar 13
once upon a time i used to wear a bracelets and also it looked stylish in my attire and over a period of time,it was not comfortable for me


• Philippines
30 Sep 11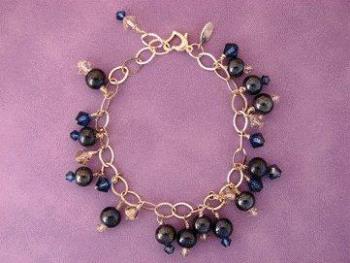 I also have collections of bracelets. I think this is one of my passion expressions. I love bracelets of various colors so that I could match them with my dress. I love bracelets made of crystal stones. I am quite crazy over them these days. They really are very fashionable.


• Singapore
30 Mar 10
No i do not wear bracelet , it is much more like a girl to wear bracelet . For guys unless there are really cool bracelet then i would consider wearing it yea .

• Philippines
12 Mar 10
I like wearing bracelets especially those with charms.

• United States
20 Sep 09
Wooden bracelets are very neat! I love to wear bracelets, they are a little something to add to any outfit. I also make bracelets and sell them at my website if you would like to check them out. There are leather and hemp bracelets that are comfy and stylish. www.tashastwist.com

• Philippines
6 Aug 09
sometimes i do when i feel like it but usually i dont. i only have 2 bracelets just so you know. i used to have so many bracelets before but i'm no longer the collector type. hehehe.. it's nice to have something(accessory) on you but not for me some times. i only have one jewelry on me -- my thumb ring. i never wear it off from me since i have it. it has a sentimental value.

• United Arab Emirates
6 Aug 09
Hi jimmy! I'm fond of jewelries, I have several gold bracelets but I don't wear them regularly except when there are special occasions. It's just that I feel secure on collecting gold accessories, i'm thinking that i could make use of them later on in times of necessity when I don't have money to buy our needs or pay our bills.

• Philippines
6 Aug 09
I love to wear bracelet, and i have a collection of it, like magnet bracelets,number alphabet real bracelet and twig bracelets and colored bracelet, i use it when it fits to my out fit.