Do you believe that there is a soulmate out there for everybody?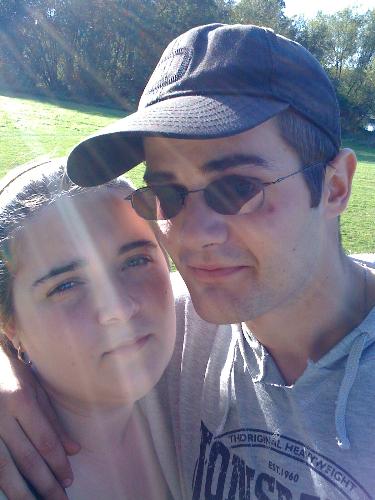 August 6, 2009 8:03am CST
Do you believe that everyone has one person out there that was put on this earth to be with them?I never used to believe in things like that until I met my current partner, my fiancé, whom I've been with for around 2 years now. We have been engaged for one year and nothing fills me with more happiness than knowing that we are going to spend the rest of our lives together. What do you think? Do you believe that there is something out there for everyone?
4 responses

• Philippines
15 Jun 10
Yes I think so. Even though I haven't find mine yet. I think eventually at some point in our life he or she will come into our lives. We just need to concentrate on our priority first and we will never know he or she is knocking on our doors.

• Philippines
6 Aug 09
yah... i do believe that there are people who have soul mates but it does not necessarily mean that they're meant to be together... :)

•
6 Aug 09
I guess you're right! You could meet 'the one' and completely dislike them or just decide that they aren't the right person for you! Or you could just be in the wrong stage of life, i.e I used to be really selfish and immature and now I'm a completely different person but had I met my fiancé before I probably wouldn't have appreciated him.

• Philippines
6 Aug 09
hello katykicker. i do believe that each one of us has what we called soulmates. Someone you got along with easily, and you have same interest on things. Someone whom when we met for the first time, but we thought we've known them for so long. i don't know if you do believe in reincarnation because i think there's some kind of connection.I read it before that you're lucky if you meet your soulmates because some are not lucky to meet their soulmates in this lifetime but in the next life. happy mylotting!

•
16 Jun 10
I believe that there are multiple people out there for everyone. I'm not mongamous and believe that we can have multiple true loves. I'm not sure exactly what soul mates are. I've explored a lot spiritually and read various theories of soul mates, like how some people believe that a soul mate is someone who brings you comfort because they are the same as you but that they don't make good partners in this life because they don't promote growth. I've read other theories that soul mates are how you describe, someone who is perfect for you and makes you happy. I guess I believe that we have multiple soul mates but that they aren't necessarily romantic partners. I know that my sisters, my parents, my best friend will all always be as important as anyone who I'm in love with and I will always feel that strong connection to them and contentment when I'm with them, that is just as strong but different to the one that I feel towards people I'm in love with.