Beauty builds confidence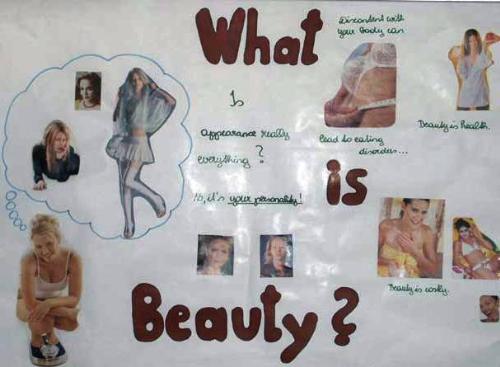 Philippines
August 7, 2009 8:47pm CST
All women deserve to be appreciated, respected and admired. When a woman improves her appearance, an amazing thins happens. People begins to pay attention to her, listen to her, seek her company or ask her opinion. She becomes more confident, and this makes her look even better! As her confidence grows, so does the respect she recieves- at work, at home, everywhere.
3 responses

• India
9 Aug 09
i completely agree with you..beauty obviously gives you a great confidence from inside..you feel superior than the rest whether you show it or not..and people are usually attracted towards things which are asthethic to our eyes..so a beautiful girl no doubt gets more attention,more respect also sometimes..everybody loves her because everyone is just dazed to look at her..yes and if she has the brains with the brawn then obviously she will be the star everywhere whether at work or home or among friends..people tend to adore beautiful people naturally..its like the law of the nature..

• United States
8 Aug 09
that is true but when you are beautiful on the outside you get compliments which makes the person feel good so they become confidents.sometimes tooo confident...

• United States
8 Aug 09
it IS true. you have a point. i mean tat might sound shallow, but it IS true. before, a few years ago, having a horrible haircut, and everyday was a bad hair day, i dressed badly and i just thought i was ugly. then i brightened my hair a little, stopped getting bad haircuts, and dressed better and i started having a LOT more confidence. its true making urself prettier and more taken care of makes you have more confidence and respect. I agree 100%