Healing writer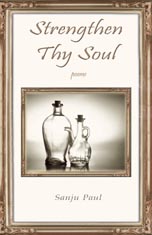 India
August 9, 2009 6:34am CST
I am trying to be a healing writer. I have started with healing poetry and now switching over to healing articles. Is there anybody who can give me some tips on it?
2 responses

• United States
4 Sep 09
James Pennebaker, Dept. of Psychology chair at the University of Texas, has done studies in the field of writing to heal. His book "Opening Up" explains how expressing painful emotions is good not only for our emotional well-being, but also for our physical health. Dr. Pennebaker offers the following suggestions for writing to heal: * Pick a time and place where you won't be disturbed. * Devote at least 15 minutes a day for 3-4 consecutive days. * Write without stopping, not worrying about spelling or grammar. * Write about your deepest emotions concerning the most upsetting experience in your life. * Let go and explore your feelings. You might want to participate in an expressive writing study at http://utpsyc.org/Write/ Louise DeSalvo is also an authority on healing writing. Her book "Writing as a Way of Healing" reveals how telling our stories transforms our lives. I suggest getting both these books if you're serious about using writing emotional and physical wounds.

• United States
1 Dec 09
What are you trying to heal? I thought everything was OK? Maybe not? Are people in pain, just kidding. What a beautiful vocation. Do you write for like Chicken Soup For The Soul? I like this one. I also really like healing writings because they are very... good. Maybe it will heal you if you write about it. I don't think I'd be a healing writer. It's too difficult. Too much weird stuff. Enlightening stuff is healing. Therapy is healing too. If I was a healing writer... no I couldn't be. There's some really good ones out there though. There's something about healing writing that is weird. I am unsure. I don't prefer it any more. I read every now and then.