I needs some good tips and pointers on Travellin in an RV with a dog.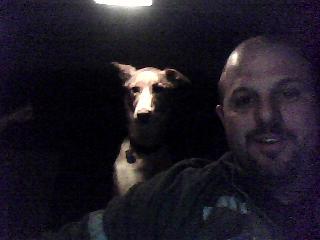 Canada
August 15, 2009 7:47am CST
I plan vagabonding across the americas with my dog that is 60 pounds half husky and english pointer. She's a good 17 month old puppy and I can see that she will obey on command as she ages. No problem there but...I will be travelling in a truck camper with a backseat in the truck for the dog. Any advise from seasoned RVer, Vagabonds, and Campers?
2 responses

• Canada
28 Aug 09
This website was invaluable when my friend Tobi and I went on a roadtrip across Western Canada with her dog: http://www.dogfriendly.com/server/travel/guides/us/cityguides.shtml Not every campground allows dogs, surprisingly, and almost all of them require your dog to be on-leash at all times on the grounds -- even if they are reliable off-lead. Make sure you have a few leashes (in case one gets lost) and a tie-out for those parks or campground that are sticky about the rules. Also make sure you have plastic bags for picking up doggie waste (you can be fined several hundred dollars in many municipalities for failing to do this, which would make a big dent in your budget), and do make sure your dog has proper identification (dog tags with a cellphone number or message phone, or a tattoo) and up to date vaccinations (including rabies). I'd also make it a point to keep a list of Emergency veterinary clinics in any major cities you plan to spend a bit of time in, AND to bring along an updated picture of your dog in case she gets lost or stolen and you need to make up posters. Some dogs also have sensitive stomachs and can have trouble adapting to different water supplies, so it's best to bring along some water for her while her body starts to adapt. You can generally mix it into the local water about half and half and that solves the problem, but if not, you might be stuck buying bottled water from the store. You can suck it up and deal with it, too, but I can't see how picking up diarrhea every day would be conducive to having a fun trip. *LOL*

• Canada
29 Aug 09
Thank you for the wonderful tips, it seems like there are alot of rules and regulations to follow when travelling with a pet. I wonder if these rules are issued for the folks that are irresponsible or if its because we need them to live like civilized people, i think both i guess? We are going to be full time travellers and probably won't be using too many organized trailer lots. You might be thinking to yourself, crazy man...but I plan on selling everything here and living off mother nature and our crown land. You'll be able to follow our travels on our website found on my profile here on MyLot.


• United States
15 Aug 09
I've traveled a lot with my pooch! It seems your a responsible dog lover or you wouldn't have this post! I used common sense, keep fresh water on hand, no snacks or treats feed twice a day and stop for poop and water, as needed, after awhile he or she will learn to let you know when to stop! LOL! If you get stuck in a city Wallmart has areas for relief go near the truckers!

tdemex

• Canada
19 Aug 09
Thank you sir for the great pointers, I just might have to bend and pretend around the truckers though.