UEFA : Champion League Play-offs

Malaysia
August 18, 2009 11:55am CST
Champion League (CL) play-off would be started today for a place in a lucrative Champions League group stages. There are 20 team eying for the last 10 slot. The two-leg tie will be on 18 & 19 August for the first leg and 25 & 26 August for the second leg. The teams who compete in the play-offs are: Sheriff Tiraspol vs Olympiacos CFP FC København vs APOEL Nicosia Celtic vs Arsenal FCU Politehnica Timisoara vs Stuttgart Sporting vs Fiorentina 1Red Bull Salzburg vs Maccabi Haifa FK Ventspils vs Zürich Levski Sofia vs Debrecen Lyon vs Anderlecht Panathinaikos vs Atletico Madrid There are a few good draw in there. But for the Britons, they would surely would love too see the battle of the Britain, Celtic vs Arsenal. There are also a few unfamiliar team that would play today or tomorrow. Who do you think would go to the next stage? Is it the same old face or the new but promising team?
2 responses

• Romania
27 Aug 09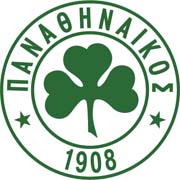 Hello, Akuler! I'm sorry I didn't see this discussion earlier... I can only comment about the outcome of the play-offs now... I found some results surprising. For example, I didn't expect APOEL Nicosia, Maccabi Haifa and Debrecen to qualify. The football in Cyprus has seen a very good rise lately, if we remember Anorthosis' performance from the last season. I find the other results normal, and I'm waiting to see the group draw this evening. I am most curious to see what teams Unirea Urziceni (the champion of my country, Romania) will play against. They have no chance in qualifying from the group, but maybe they can finish third and go to Europa League.

• Malaysia
27 Aug 09
Hi stvasile, It happen sometimes here when we try to add picture on our discussion. That's why I don't like to do it. We will never know what would happen in a football match. So never underestimate your favorite team. Just cheers for them. Good luck and have a nice day.

• United States
18 Aug 09
Well, I am from Portugal and i really hope that another Portuguese team can go to the next stage. But it will not be easy since Fiorentina has a great team. Below are my predictions of clubs that will advance to the next stage: Oympiacos;København;Arsenal;Stuggart;Sporting;Salzburg;Zurich;Levski;Lyon;Atletico Madrid

• Malaysia
19 Aug 09
Hi vivgode, Sporting got a pretty tough game though. Fiorentina is a good team especially when Mutu is there. Fiorentina have a upper hand right now because they score 2 away goals. Sporting have to beat them in Florence or draw with 3-3 or higher to get through. This is the result from yesterday games: Sheriff Tiraspol (0) vs Olympiacos CFP (2) FC København (1) vs APOEL Nicosia (0) Celtic (0) vs Arsenal (2) FCU Politehnica Timisoara (0) vs Stuttgart (2) Sporting (2) vs Fiorentina (2) Good luck to Sporting and have a nice day.