Are You Here Just For Money .. Making Friends Thats What Most Of you Say ..


India
August 20, 2009 7:36am CST
Or Do you Think you Have A Say in Protecting the Original Discussion Starter .. That Means To Say That you Research the Site to find if Anyone Had Posted the Same discussion Earlier .. Detection Of Multiple Discussions Is Not My Cup Of Tea .. I Am Here to Gather Information about The World Wide Web And Spend Quality Time Going Through Discussions That Interest Me And Posting on them to Make The Few Cents .. I Thought We Can Share Our Views In Detail ..
2 responses

• United States
20 Aug 09
I use to be on yahoo answers , had a great rating ! I love helping people but find that the people here help me! I have learned so many new things through this site,none dealing with money. I love conversing with people all over the world.A few cents here and there is a perk. But means very little to me when ,I am able to learn something new.

• India
20 Aug 09

But Do you Investigate .. Do you Do Anything Other than Making money and saying you Learn A Lot Here .. I Want to know If you Help Mylot Find Repeated Discussions .. Do Have a Good Day/Night ..

• United States
21 Aug 09
Now this would be a waste of my time

. I would rather be responding or asking something than trolling the boards for repeat discussions. I will say if I come across one ,I normally won't answer it .If I have responded to the original posters. But this is far and few between most of the time ,I stick with people on my friends they always have something new to say.

• India
21 Aug 09

That's Really Nice .. You Basically Don't Bother About the Cheaters .. Do Have A Good Day Lotting on Mylot ..

• Canada
27 Aug 09
I'm on a lot of websites for making friends, but if one site is going to allow me to make friends, which I'd do anyway, and make money, which I NEED anyway, then I will chose the site that will offer me both benefits. So I chose this site on top of others because of the money, but the friends are what drew me here.

• India
27 Aug 09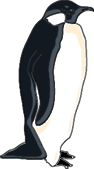 Hey .. You Are Like All Others .. I Expected you To Be Different .. LoL .. It Doesn't Matter As Long As You Do Put Your Views Across .. Have a Great Day ..