Pretty the chihuahua moving in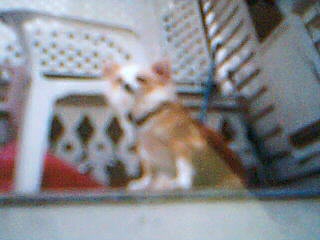 United States
August 21, 2009 8:12am CST
My old Chihuahua I used to have years ago,is moving in upstairs,my grandmother is moving in and I gave Pretty to her,I cant wait to have her live here again. She is 7 years old now and I got her when she was a small puppy.I got her from the pet store and at the time I also had a golden retreiver named Lucy they didnt get along and I could only have one dog,that why Grandma has Pretty.
3 responses

• China
11 Nov 09
I have a little brother called "xiaobao", he is a chihuahua.He is eight years old. He always has passion and he likes speaking. I don't know why he hungry so often and he want to eat something. But if he eat a few, he will be full.So I won't give him more.

• India
1 Nov 09
I like chihuahua very much and it is very cute to see.I have one chihuahua it is six years old.It is very cute,Pretty and funny looking.It is a small puppy and i get from my friends house.Every day i take care about my puppy i.e chihuahua and whenever i went outside i will keep my puppy in a safe place.

• United States
21 Aug 09
ahh that is so sweet they are my favorite kind of dog. That will be nice to have her staying by you. I am sure she misses you. My neighbor as I different kind of chihuahua. His dog is from California and it is like a different breed. it looks like a toy chihuahua. He is so cute. Well I am happy you get to be with your dog again. Have a great weekend. Happy mylotting to you.