Will You Be Seeing The New James Bond Movie?


9 responses


•
22 Feb 07
I'm not sure a blonde bond is going to work, though i haven't seen the film and probably won't unless it comes out on TV some time, so i'll reserve judgement untill then. I have seen some clips though and unlike Pierce Brosnan the new bonde just doesn't do it for me. He's too rugged, and well too blonde! I've never fancied blonde men really.

•
27 Nov 06
I'm not really into James Bond, but my son and his friend went to see it the other day, they didn't tell me anything about it, but that's probably because they were on the computer. I think my other half would like to see it too.

•
26 Nov 06
i have mixed feelings about this. On the one hand i grew up watching Bond and its never the same when they try to recreate a film on the other hand the trailers look pretty good so i might go and see it...if i do- I will let you know if i feel the same way afterwards!

• France
26 Nov 06
I've already watched it, I love this new film, very good and the new bond play very well.

• United States
26 Nov 06
I thought it looked weird in commercials too, but everyone's obsessing over this movie. It's gotten a lot of really good reviews (including one from my bf and I trust his taste). I was never a big bond fan in the first place though so I don't care either way.


•
19 Nov 06
I plan on watching it. I'll give it a shot. The actor is kinda hot and I love the accent. Plus I do like the Bond movies. Maybe this is what is needed to bring a new spin to the series.

• United States
19 Nov 06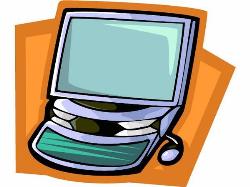 I like James Bond movies, I wont spend the money to go and see it I will probably wait till it comes out on payperview and see it then it is a lot cheeper that way lol:)