Should myLot encourage uploading display picture?

India
August 26, 2009 8:58am CST
Have you ever felt uncomfortable when people with even 100+ posts do not upload a profile photo, never caring about having a unique identity and attention. I've heard that many other websites overcome this problem by encouraging people to upload display pic by paying them for that.. (sort of a bonus). What is your view about people who never care about uploading one? Ofcourse its not a unavoidable.. but is it fair?
5 responses

• Italy
26 Aug 09
I give my friends a nudge if they still have a white man on a green background as their avatar when they have a certain amount of posts here. I often tell them in the discussions when they reach a certain milestone 'isn't it about time we can recognise you from other?' It doesn't have to be a personal photo, just something, anything, which we can associate with them. Fortunately all of those that I have suggested this to have immediately removed the default one and put something else up. Guess that's another of the reasons we are friends



• Italy
26 Aug 09
No. We don't get paid for the avatar, nor for photos in profiles nor the interet icon. Only those in discussions. [i]Now if Mr. Lamb is reading maybe he can confirm something I read months ago. Someone sugeested that photos uploaded in discussions earn ONLY if they are rated by others. Not at all sure about that.[/i]

• India
26 Aug 09
Yes, i saw the photos in the responses and rate it too. But i cannot find the option to upload the image in the responses. I can find while starting the discussions only.


• India
26 Aug 09
Yes, i saw many of the users didn't upload the profile photo here in the myLot. The profile photo is something to identify us eventhough it is not us. I am uploaded the tom and jerry cartoon in my profile picture. I actually don't wanted to have money for uploading my profile picture. But just i want to have my identity as every one here having the green avatar.

• Italy
27 Aug 09
I fell in love with your avatar right from the start

It is a FUN foto and says a lot about the person behind it!


•
26 Aug 09
Why not i think it should, piuctures on display are uploaded by all the social networking sites as far i got some knowledge about them, just some sites are not secured for copying those display picture.But i thjinkdisplay photos should be encouraged because they give every user a different identity.

• India
26 Aug 09
I feel that Its upto a person & depends on his likings whether to upload a pic or not. Ofcourse I too feels good, like you, to see a profile with picture than a profile without one, However since it depends on the individuals attitude, I think you should leave it up to them

• United States
26 Aug 09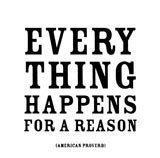 I'm not a fan of people who have been here a long time already and they still have no picture for their profile. I think its not hard to just upload any picture and it doesn't have to be one of you and you might actually get more friends that way too. I don't add people who have a green and white mylot avatar as there profile picture because i feel it doesn't take much to upload a good picture and do something nice to your profile. I try to upload pictures when i remember to in my responses and discussions as i know you do get more earnings for them. At times i forget and sometimes i can't find the right picture on my computer to upload for the response im typing too. I think it depends if you have the right picture or not to upload and if you have any at all of course. But you are right mylot should encourage you to upload pictures for more earnings but then i do think that you should remember too and they shouldn't have to remind you of things to do and not to do on here.