20 lbs to go..

August 30, 2009 11:30pm CST
im 155 need to weigh 135 and if you quote me on this, ill kick U! anybody know of any natural weight loss treatments... plz none of the boiling orange peels and drinking the nasty water... i was thking something along the lines of teas, and plz dont say exercise cause ill kick U, twice!
6 responses

•
31 Aug 09
Well for starters a pretty obvious one but are you eating 3 meals a day? Breakfast is the most important meal of the day and research shows that people who eat breakfast lose weight faster than people who skip it, and its true, i was always a breakfast skipper but as soon as i started eating 3 square meals a day i started to lose a little weight. Other than that i havent tried any natural kinds of slimming methods, apart from slimming pills such as Hoodia but i dont knwo how keen you are to head down that route.

• Malaysia
3 Sep 09
I always skip breakfast and I find I lose weight. If I eat breakfast, my stomach will give me some problem so I drink water after I wake up and only eat at lunch. I don't eat anything after 7 pm. I manage to lose some weight this way. If I eat breakfast, I'll gain weight but maybe that's just me.


•
1 Sep 09
Hi May be I can help you. I am proud to say that I have lost 25 pds using two products that are very natural and will help you loose the weight you need to loose. I am saying this because I have tried it and I was pleased with the outcome. I only use natural products. Most people don't know that some of the over the counter products for weight loss are not what they seem and have been known to cause problems in the long run. I am a distributer of all natural garments and weight loss products and also other products that help to eliminate high blood pressure, memory loss, and etc. We also have natural teas. please leave me a note and I will give you more information.

• United States
31 Aug 09
Ok some of teh better methods i have used would be to 1) cut carbs after 12 noon. Still eat them in the morning, but then try to slim down your carb intake. 2) green tea. Drink that a fair amount instead of pop or even water. the ECGC helps increase teh metabolism. 3) Eat 5 smaller meals a day instead of just 3. 4) Get a fair amount of protein and fiber each meal. This requires your body to use more energy to digest them and thus burn more calories. 5) Stay hydrated all day long. 6) Start doing tasks by hand. Bike to work, rake the leaves, push mow the lawn, do dishes by hand. It may seem irrelevant to do this stuff but doing all of this by hand instead of by machine will help burn more calories and keep you active. Hope this helps!

• United States
31 Aug 09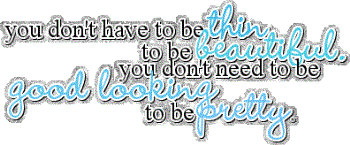 Well kicking the carbs is the most common way to not gain weight but mostly to loose the weight. Most people kick the bread when eating a sandwich and might eat a 100 calorie pack of something with the meat that is on a sandwich as that helps you everyday because now your not eating as much carbs as you were with eating the bread. Also if your eating pasta you have to kick that to the side until you reach your weight you want to be at because pasta is a way to gain weight most of the time. If your eating pasta and like it and don't want to get rid of it try the whole grain wheat pastas as you might not like it but your still eating pasta but a more healthier pasta for you. If you don't like exercising then i don't really know what else to tell you, you don't have to go to a gym to exercise but just jogging around your neighborhood and then coming home and doing some cardio will help you loose weight. Its not hard as you have things right at home you can exercise with, like cans and water bottles, those things all help you out just at home with exercising and you don't have to pay those high fees at the gyms.

•
31 Aug 09
Well I would not recommend any weight loss pills as all they do is make you lose water and make you dehydrated, I recently lost 42lbs and I take 2 vitamin b and vitamin c pills every day, vitamin B is said to raise your metabolism and vitamin c helps to metabolise and remove fat from the body more quickly.