Saving Life Of Abandoned Newly Hatched Lovebirds..Need Info.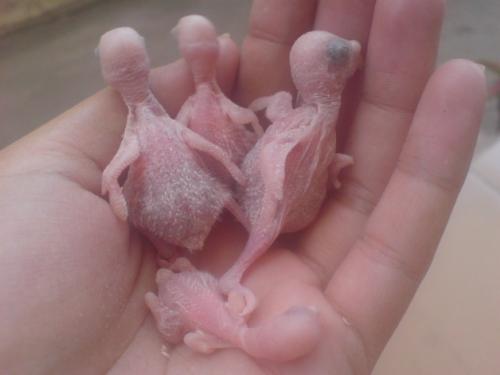 Philippines
September 1, 2009 6:21am CST
Good day to everyone! I just want to ask more information regarding my abandoned newly hatched lovebirds. I will tell u a short story..i was breeding lovebirds before, i started with one pair and years passed i had so many of them. But just a blinked of an eye they all gone..a big cat ate all my lovebirds and left me one laying on its eggs. I left the cage open so she can go out coz there is no pointing of letting her stay....but days passed she was still there and only until yesterday she left..and i saw the 4 babies..i tried saving them but the two were so young and died...i have left with two now. Im feeding them with mashed birdseeds soak in water. I put them in a box and i carry them around anywhere i go since they need feeding all the time. Now i need to know what is the chances of them surviving? What u think is good for them to eat? And how can i keep them warm? They looks happy and they are eating well.
No responses