Do you let your son riding a motorcycle?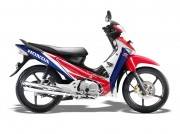 Indonesia
September 2, 2009 1:39am CST
I live in a country who have a lot of motorcycle around. It is not a big motorcycle, but the small one, about 110 - 125 cc. It always a dilemma for a parent whether they let their son ride a motorcycle or buy him a car. I personally prefer to buy a car rather then motorcycle for my son. It is safer, especially, we have a heavy traffic daily and high numbers of accident for motorcycle. However, there are still many parents buying motorcycle for their son. How about you? How do you decide whether your son is responsible enough to ride a motorcycle? Can you let your son ride a motorcycle with a fact that a high number of accidents on motorcycle?
No responses