My Blog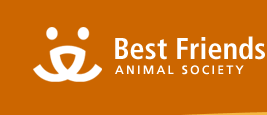 United States
September 12, 2009 7:18am CST
Hi my Mylot friends! :) I'm wondering if you guys can help me out a little, I have some google ads on my blog and I need more clicks. I'm at $20.99 on my Google account, and I can't get money until 100 bucks! X.X And when I finally get that money I'm dontaing it straight to the Best Friends Animal Sanctuary (check them out!! They're great!) And as I said in my blog, I'll give proof that the money goes to them and not me.

And this doesn't cost you anything! All you have to do is click ads (there are 4 total, 2 on each blog I have). If you could do it daily that would be great, but even once would be great! I've had 380 people visit my Blog, and I only have a little over 100 clicks!! So I defeniatly need more of my visitors to click, click, click! lol. I did add a donate button, so if you're super rich feel free

lol. But all I'm asking right now is for you to click on those ads! Thanks from me and the animals!!

(You can get to my blog by clicking the link on my Mylot profile, or just click on the link before!) http://www.blogger.com/profile/01900204995467245043
No responses