Do you have a special routine everyday?

United States
September 15, 2009 8:37am CST
What is your routine. I have to have at least one cup of coffee to get started. Other routines include of course the mundane like brushing teeth, feeding the two cats, etc. And of course meditation (prayer) is a daily must-do, but not really a routine. Sometimes I find routines comforting and other times annoying. I'd like to know about your routines.
4 responses

• Canada
15 Sep 09
it is really hard to keep a daily routine, because some unexpected things happen that leads you to skip the intented routine...but specials routine I have, would be waking up each day and prepare Breakfast for my husband and daughter, cheking on my daughter, make sure she did all the things she needs to do, take her to school come home and start eating my breakfast, in front of the computer lol...I am currently unemployed so, I could just do stuff that pops on my mind, or if I feel like doing it..or go to sleep again till the afternoon lol...make phone calls when I get up, asking my husband if he will skip lunch today or not, make him lunch if he comes home, after a while can go pick my daughter up if husband works overtime, spent time with my daughter, go do outdoor stuff like biking then come back and cook for supper,..when husband gets home and suppers ready we all eat together and spent time talking and laughing,...when our daughter goes to bed, me and my husband sits next to each other, watching tv and cuddle, talk, joke then go off to bed...

• China
15 Sep 09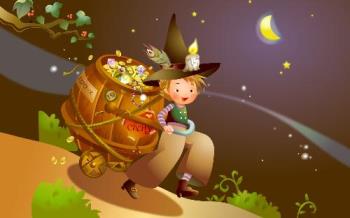 Watching movies and surfing the Internet are two things that I have to do after work. Now I quit my job, so looking for the job and taking interviews are another two must-dos. Therefore, I have got four must-dos in a day. I feel a little bored and I hope I can find a new job quickly. God bless me.

• Malaysia
15 Sep 09
Hi Quiplet, Beside the morning activities such as shower and brushing teeth and my prayers, I don't have my own routine tasks or practice that I had to do everyday. Most of the time I do whatever I like to do or if something need to be done in that time. I do my own work so there is no particular task that I had to do everyday and I am flexible with my time. If I am free, most of the time I spend at mylot if there is internet connection available.

• United States
15 Sep 09
I can't say that I have a routine in the morning. I am not nearly that focused or energetic to really do anything more than get out of bed and attempt to get ready for work. I blame most of this on not being a morning person and having to get up for work at 4am. So, even if there were things that I would like to do prior to work, I can't see myself getting up any earlier than I already do. So I try and be as productive as I can when I come home from work.