You do not know a person until you live with them

September 19, 2009 7:52pm CST
as that is when you get to know more about a person.It is like saying noone knows what go on behind closed doors.Do you agree?
11 responses

• Philippines
20 Sep 09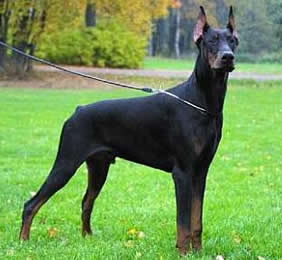 hello there! well i agree with you! and i always believe that we just find to really know someone if we live with them under one roof! just like me and my husband! we have been together for many years before we got married...i though i already know him that much...not until we lived together...i still find many new things about him and many other characteristic that i never see when we are not living together yet... coz a person really acts somehow different inside the house...inside the house we can also see their weaknesses and some of their flaws as well as other things that other people can't see...

• United States
20 Sep 09

I really really agree. I think you should live with someone before anything serious like marriage because people are sooo different in their home life. Even just friendships. My best friend and I spent every single day together for months then we moved in together and it turned out to be a total disaster. I mean I never realized how big of a clean freak he was. It pretty much ruined out friendship

but I got over it. The guy I dated was a great roommate if we werent in such different places.

• Philippines
24 Sep 09
That is true. I never live with anyone I only live with my family. My explanation is because we will only express our true self when we are in our house. Our house is a place to hide us. It is our sanctuary, those person who live with us there also express their true self because they are our family. As of my observation we are nicer when we have visitor because we make them believe we are good people , of course we are, but not to the nicest to the nicest lol. We are just being accommodating. We like our visitor to feel at home. It is also the same when you and your boyfriend got married, you will live in the same roof and you will got to know him/ her. You will got to see that they are not the person you expect them to be, but you have no choice because you decided to marry them lol.

• Philippines
21 Sep 09
yes. even with longer relationship before marriage, there are always traits and things about him that u didn't know in the past that will surface as soon as u begin to live with him. it happens to most marriages and it may even be the cause of breakups. a long term engagement and long time being boyfriends may help in a way, but surely not a guarantee to know the other person fully.

• China
20 Sep 09
Hello jj. It is right that we don't completely know one unless we have more chances to talk with him. More knowledge is gained about the person by way of talking and living with him. Hence, never judge an egg by its shell.

• Boise, Idaho
20 Sep 09
I so agree. You get to see them on an all day basis instead of when they are out or on the phone and at their best. Yes, you certainly do get the see the real person. It can be a good thing. Reality and all. Exactly. The real stuff that goes on behind the closed doors. Yes, indeed!

• India
20 Sep 09
Ya you are right.We cannot completely know a person without living with him that is why there is a saying "Never Judge a Book by its Cover" If we don't live with that person we will never be able to know his real behaviour and character.Otherwise we would be cheated by the outward appearances.. Eventhough we live with a certain persons there are still chances that there are some secrets left.We cannot do anything if someone tries to hide a certain thing from us.Its all about trust.If you trust someone tell them otherwise.........

• Philippines
20 Sep 09
Before I got married, I don't agree with this. But now I agree! ! ! I dated my husband before we got married for 5 years yet there were things hidden about him. In my mind I know him totally but you really need to be with him in one house to know his secrets.

• United States
20 Sep 09
I totally agree. My mom was ready to disown me when I told my sister not to marry her boyfriend of 3 years and they have never lived together. You see, I knew my sister was a neat freak who was always at my moms house because she didn't like his cramped little stiky apartment. I heard her refer to him as a slob several times and I believed it would be a problem. They tried it and it didn't work, but it was only because he was a slob, but she found out that all the times they were together, he had been seeing other girls.

• United States
20 Sep 09
I agree entirely. I have had many roomates, who were all friends before we livd together. And you really get to know another side of them when you move in together. To those of you out there thinking of living with a person, don't fret, it is not always BAD things... But people have their outer personality, their "public" personality, and then they have thier true personality. Goodness knows i am like this as well. Say, when i am at work, i have a very out-going, friendly, jovial personality..and this is what most people see, and what most peope would expect is me normaly, but when i am in my own hime, i tend to be very quiet and withdrawn. There are many aspects of me that people don't get to see unless they live with me.