Need help to buy a new Netbook!!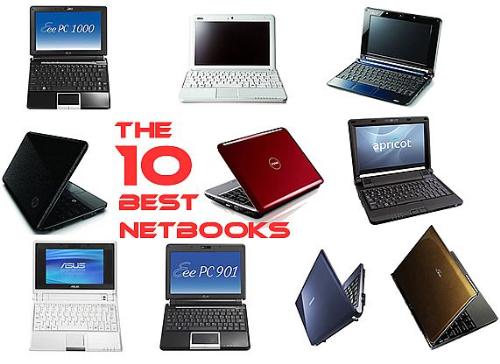 Philippines
September 20, 2009 8:12pm CST
I need all the suggestions I can hear fro you guys on what netbook to buy. Im into desktop publishing, electronic presentations, and some stuffs with the internet (i.e. blogging, online writing, etc.). I need something-like fit with my (economical)budget and a reliable netbook for my work. What are your suggestions based on your experiences with netbooks?
4 responses

• Indonesia
21 Sep 09
I recommended Asus eepc it has the longest battery life. it's about 9.5 hours under ideal condition here are the rest spec 1.6GHz Intel Atom processor, 1GB RAM, 160GB HDD, 1.3MP webcam, 10.1" display,Wi-Fi b/g/n and Bluetooth for connectivity, and weighs in at 3.2 pounds. and another plus point is Every ASUS netbook comes with 10GB of online storage, free for 24 months after purchase. hope it helps

• Malaysia
21 Sep 09
I suggest HP mini 1000. Best Netbook Keyboard; thinner and lighter than HP's Previous Netbook and faster intel Atom processor.

• Philippines
21 Sep 09
Yes same here I recommend this one. I've been using this for awhile right now.And so far it is the best netbook out there.Design wise it is elegant the keyboard size is not cramped not like other netbook. Graphics are crisp if your into graphic and has lot of storage options like a card reader. And it is really small in size just like a purse.

• South Korea
21 Sep 09
yea, acer is good and i also recommend Hp's netbooks too. In my experience (i've had netbooks from both computers) the hp one was slightly better but could prove to be more expensive.

• Myanmar
21 Sep 09
I recommended Acer aspire one. That's a nice Netbook. Keyboard size is acceptable and LCD is so clear. And battery life is admirable. It comes with Linux linpus lite or Windows XP. I like linpus lite most. It boot time is pretty quick and working fast, and cannot be infected by virus because 99.99% of virus are written for windows operating system. I love my Acer aspire one so much