Do you believed that life is already determined?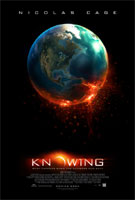 Philippines
September 26, 2009 4:58am CST
I personally beleived that our lives is determied already by an unknown force it could be God or someone superior to us.We are born because we have a purpose in this world we are on our way towards our destiny.Some people are destined to die at an earlier age some are also died brutally.We really dont know what could happened to us later in our lives.Even if we all have a choice to make but eventually we are surprised with the results of our choices some unexpected events will happened and then eventually will change us.We are already guided and we all have a purpose in life anything cn happened that whay they said life is full of surprises.
2 responses

• Philippines
7 Oct 09
I don't believe that life is already determined, for if so, it contradicts the saying that we are the captains of our ship (soul). We have our choices. We are the determiners of our destiny.

• China
28 Sep 09
I also beleived lives are determied already. There is so unfair thing in this society and we always cant do anything. Life is full of surprises that we cant expect. When some bad happens, we sometime neednt to anything, and it will be fine later. It is no need for us to complain about destiny. Destiny is nothing when we learn to be ourselves in our short lives. So even life is already determined, we also can enjoy it.