Apartment Pets

United States
October 6, 2009 10:53pm CST
So my kids, fishe just died and I want to get them a new pet. I am just about to move into a 2 bedroom apartment so I can't get a dog or cat. But I do want to get them something more interesting then fish, that they could have fun with. I also don't want anything to expensive. Any ideas?
4 responses

• Indonesia
7 Oct 09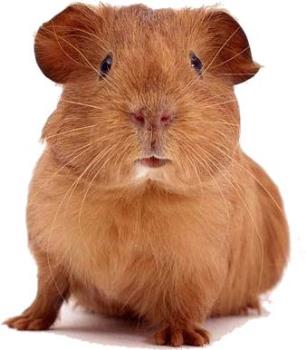 The Hamster is generally a child's pet and may be the best choice for most. Guinea pigs are renowned as outgoing and affectionate pets that are very easy to take care of. The animal can live very well on simple pellet foods and enjoys are large enclosure or can even do well in an open sectioned off portion of the apartment. With enough space, a Guinea Pig can be trained to use a litter box. Guinea pigs can become very attached to their human caretakers and make a small squeaking sound at times. The guinea pig enjoys an active life and can make an exceptional apartment pet for your children.

• United States
7 Oct 09
I had hamsters growing up, however, I never had a guinea pig. Are the enclosures realatively expensive? I might be able to convince them that one guinea pig is enough for the two of them. With the fish, I was able to buy them each one! Thanks for the advice. I might have to consider the guinea pig!

• United States
8 Oct 09
I certianly don't want 4 of them running around that's for sure!!!!

• Hartford, Connecticut
15 Oct 09
I used to have Hamsters- I loved them as a child. then as an adult I got a couple more and started a breeding operation and soon had over 50.. lol _ I tend to overdo things a bit. But they make great pets. The downside is they only last a couple of years. but they are fairly inexpensive. they were a lot cheaper for me because I bought food and everything in bulk..lol Good luck.

• United States
16 Oct 09
How well did you do on your breeding business?

• United States
8 Oct 09
How about a gerbil, hamster, or rat? A lizard maybe? Or a hermit crab? Maybe a bird? Some species of birds can be rather loud and obnoxious and wouldn't be a good choice for apartment living, so be sure to do your homework before you decide to get one, if you do. Good luck and happy mylotting!

• United States
9 Oct 09
We have done the birds and the hermit crab. I am not opposed to a lizard, but I want something that is not too high maintaince.

• United States
14 Jan 10
Something such as a hamster, mouse or rat would probably be the best idea. Hermit crabs are quite interesting. I have two of them myself but they're not easy to care for pets. They require a lot of work. Hamsters and mice just require, food, water and a bedding change every now and then.