Have You Fulfilled Your New Year's Resolution?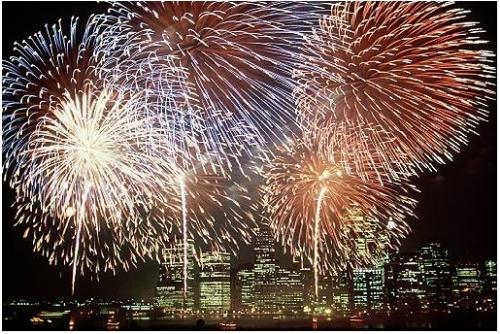 Philippines
October 9, 2009 5:58am CST
2009 is nearing its end. A new year is awaiting. We would then be listing our new year's resolution. But hey, have you fulfilled your 2009 resolution or not? If not then you still have a chance to fulfill it. It's just October anyway.:)
5 responses

• Philippines
26 Oct 09
Hello shadow41. No I haven't fulfilled it yet and I don't think I can do it. I promise to myself that I'll follow a certain diet to make myself healthier and be fat free but it's so hard. I can't follow it. 2009 is coming to its end and I don't think if I can still fulfill my resolution.

• Philippines
26 Oct 09
Hi there pink. Well dieting is not really easy. You have to have a certain goal and specific objectives for each day. Say for example tomorrow you'll just eat a total of 2 cups of rice for the whole day. That's just an example anyway. So you have to follow it everyday. I'm sure you'll see results after a month or two. shadow41

• Philippines
27 Oct 09
Oh I'm not a full pledge rice eater. I usually consume 1 1/2 cup of rice each day. So I'm wondering why I gained fats. Worst is these fats in me accumulates in my belly. It's so embarrassing.

• Philippines
27 Oct 09
I understand you. You should have a fix diet to follow strictly everyday. Say if you eat 1/2 cup of rice per meal, you should follow that. Don't exceed over 1/2 cup and don't eat less than that. Observe strict rules. Do as I say and you won't regret it. shadow41


• France
9 Oct 09
Well, I've got my Phd diploma in last May, and it can be said that the resolution of this year is done for me. However, I doubt about the next year, I don't know what to do then, continuing a postdoctorate or concentrating on my job. I'll take the rest of this year to consider and make a decision.

• Philippines
9 Oct 09
Good job. Congratulations coldmoon. Your parents must be so proud of you. Well next year is still two and a half months shy from coming. I'm pretty sure that when it comes you'll have your goals for the new year as well. Perhaps start a family? If you're still single anyway. Again congratulations. :)

• France
9 Oct 09
Thanks. I'm not single, but it's not the question, I always seperate my profession and my personal relation. But I want to do something less competitive than before, but people around me encourrage me, or force me, to advance forward, that makes me hesitate.

• United States
9 Oct 09
It took my awhile but I guess you can say that I fulfilled it yes...then on the other hand I never really set one. I have been wanting to quit smoking for a few years now and this June I was able to quit but I didn't really set it as my New Years resolution but it was still something that I wanted to accomplish. I think this year I want to try and lose a bit of weight and try to take care of myself a bit better....

• Philippines
9 Oct 09
well, in terms of goal for new year's resolutions im just half way there. Its good to have one so we will grow as a individual. I mean change is the only thing that is constant and i don't want to be stagnant.

•
9 Oct 09
No I gave up smoking but started again!! d'oh! I might try again before the year is out or maybe stat again in january! My other new years resolution was to write my novel, but i've been distracted and now have three started but not finished!! When will i ever get them done?