Whats up Do yall smell my bad breath through the computer?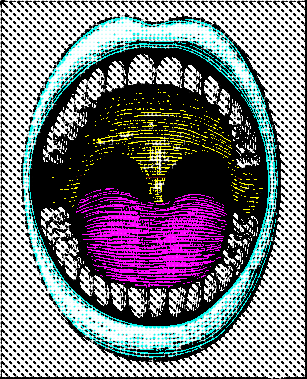 United States
October 18, 2009 12:14pm CST
Whats up Do yall smell my bad breath through the computer? I wrote three good discussions and know one commented. I wrote "God, Humanity and the Spiritual Cosmos, I wrote "Are Executive Pay cuts necessary, and I wrote "Leave Dont Ask, Dont tell alone", and no one answered. I felt each of these were good discussions. But know one answered. Whats up do can you smell my bad breath through the computer and wish to stay away from me? Did I post them at the wrong time (Sunday 4pm central)? Were the subjects and discussion just uninteresting? Do I need to find computer wear TicTacs?
1 response

• Lancaster, New Hampshire
18 Oct 09
In the interest of not wishing to further add to your discussion's inferiority complex, here I am responding....lol. Seriously though, I know the feeling. I have started countless in depth discussions on in depth complex topics only to have them drift down the list unanswered and in to the oblivion of mylot limbo, while discussions like "pepperoni or sausage!?" wind up on top ot the hit topics list. It's frustrating, but, what can we do. I think sometimes people just get lazy and don't really want to think about a response so they stick to fluff discussions. I realize you and I disagrea on ideology a lot, but I have at least found your threads to be pretty well thought out and of good substance. Sorry I missed the one's you mentioned here, but I will be here on and off all day so I'll try to get to them.

• United States
18 Oct 09
Thanks X My teams are Titans, Eagles and 49ers. Titans because I still have an affinity toward the oilers and the Titans Steve McNair years. The Eagles, Ex wife from Philly and I love the city. Like Donovan McNabb and the truculent Michael Vick. 49ers rooting for Michael Singletary, a houstion.

• Lancaster, New Hampshire
18 Oct 09
ah HA! I think I may know why your discussions went unanswered. It seems they were placed last week when Mylot was having that bout of severe technical glitches. the major part of the glitch was that no one could respond to discussion posted for a period of time. I am thinking this is what may have happened, because they are all very good discussions. I also conclude this because they don't seem to be assigned with a particular interest catagory, another hallmark of the major snafu that took place last week.