Do you believe in love at first sight ?

China
November 2, 2009 11:08am CST
I believe in love at frist sight ,I think full in love at frist sight is very wonderful thing.But many of my friends disagree with my point,they said that in love at frist sibht is unrealistic things . Do you agree with me ? can you tell me your point ?
3 responses

• China
3 Nov 09
I believe people can full in love at frist sight, and it's very romantic. If the two people meet first time, they have the similar feeling, then they will full in love each other on basis of the predestined relationships. But many people don't believe that, because it shows not realism, but I think it can be true.

• Indonesia
3 Nov 09
yeah !! I believe love at first sight !! why ? because its always happen to me !! lol !! yeah,although im not fall in love with every girls that i see,but sometimes when i meet a girl and i feel differents,i know,she will be my girlfriend soon or later.LoL !! and im sure that girl have a same feeling with me.Yeah,i believe love at the first sight.

• Philippines
2 Nov 09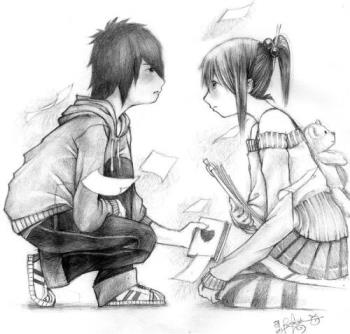 I don't believe in love at first site neither. I haven't experience such thing yet. I believe love is a process that needs time to develop. What I believe is like at first sight. Sometimes it's hard to tell the difference between so much attraction and love. We feel very attracted to a person at first glance and then we misinterpret it to love. That's my opinion anyway.

shadow41