What does it mean to be a parent?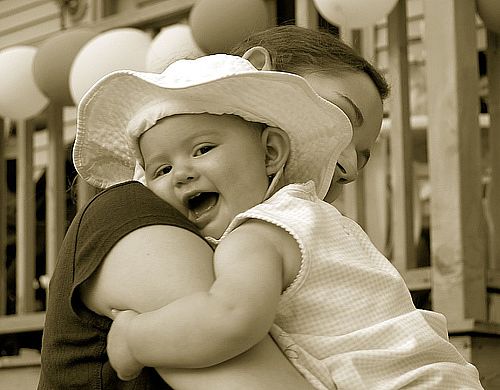 India
November 5, 2009 12:29pm CST
Hi people,please post in your views to have a good idea for expecting parents.
3 responses

• United States
8 Nov 09
Being a mommy or daddy is a 24-hour non-paying job, BUT it's the most rewarding and wonderful job ever. :) You have to be willing to make some sacrifices (staying home from work when your child is too sick to go to school, etc.) for the sake of your child and his/her best interests.

• India
6 Nov 09
Hi govijo Parents are the wonderful people for their own flesh and blood. Every day they will be seeing a variety of colourful dreams about their expecting new arrival in their happy home. Nice topic. cheers.

•
5 Nov 09
It means from henceforth you will be scared witless until the day you die! You will be exhausted, frustrated, and humbled and lose all sense of your self. In return you get the most incredible thing ever, a baby who grows and develops and is a constant source of wonder and amazement. Nothing is the same, you are not the same its a rollercoaster. Remember to stop and take time for your child, always. They grow so fast that you will never be able to recreate a moment. Keep your kitchen and bathroom clean and forget the rest. Remember discipline as well as the love. Congratulations and all the best!!