What is the first thought that strikes you after you wake up in the morning?

India
November 7, 2009 9:37pm CST
I wake with a thought ohh one another day of excitement, what is your thought when you get up in the morning. Sometimes that changes to ohh no not today, but it depends on how my previous day passed, does your previous day affect the next day?
8 responses


• Indonesia
8 Nov 09
Hi hireshd

It depends on what happened that day. If it is holiday, surely I will feel happy, hope can sleep again for some hours, imagine about all happy things and activities I will do at that day

If that day is exam day (tomorrow is my exam day!) then I will pray, wake up early and repeat my study again. That's it!

• United States
8 Nov 09
The first thing strikes me is, am i late? Generally my previous day does not affect me in next days. I go for sleep after midnight usually. I sleep also very less. It is only arround 5 hours a day. Due to less sleep, whenever i open my eyes in morning, have i gone late, blinks first.

• Australia
8 Nov 09
My first thought every morning, about 4.30 - 5.00, is usually the same: "Good morning, Lord. Thank you for a great sleep. What are You and I going to do together this morning? Help me in everything to honour You." I head for a cup of coffee and to my study, where I spend an hour or so talking with my Saviour and allowing Him to talk to me through His Word. I continue through the day in His presence, looking to Him to guide me and help me to accomplish all that is on my agenda for the day. As I fall asleep around midnight, I say goodnight to Him and sleep peacefully.

• Hong Kong
8 Nov 09
Well, for me, I suppose you can say my previous day affects the next day in terms of what I have to do and accomplish. I wake up and usually the first thing on my mind is "bath time". I turn on the water heater and then make coffee while the water heats up.

• United States
8 Nov 09
Monday through Thursday I usually wake up thinking about the long day ahead at work. Friday I wake up thinking, thank goodness it's Friday! Sunday is usually my thoughts on grocery shopping, washing clothes, and getting ready for the week. If I had a really bad day the day before I usually hope that this day is better than yesterday.

• China
8 Nov 09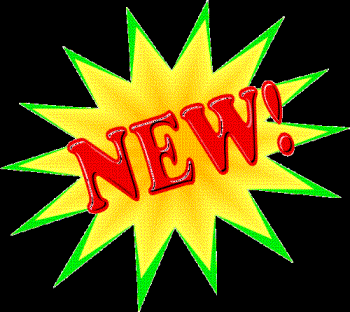 Everyday, when I get up in the moring, I will make a detailed plan about the whole new day. Yes, once I am getting up in the moring, then one detailed plan occur to me timely. You see, everyday, there are lots of work that need my to put all efforts to these tasks. If I don't have a comprehensive plan, then I may not work with the high efficiency and get confused. For me, when I wake up, I will meet the whole new day with high enthusiasm and I have forgotten all things of the previous day. It is more useful to pay more attention to the new day instead of the past time.

• Philippines
8 Nov 09
The very first thought that enters my mind upon waking up is ... what day is today? lol. I need to remember what day it is to warn me of getting up quickly or tarry in bed, lol. Yes, just like today. As I woke up, I thought it was already very late thinking it was a working day. Then I remembered it is Sunday and that alarmed me because we always go to church in the morning. So, I woke up my children to get prepared for church. My previous day does not necessarily affect my present day. Well, if there are unfinished business from a previous day, it should not be a very big thing to think about. It just needs the normal follow-through and that I usually do.