I've Never Cooked A Brisket - HELP!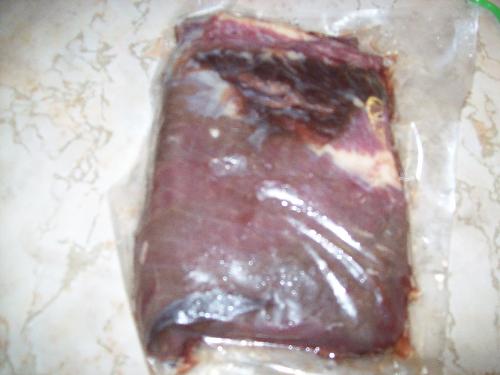 United States
November 14, 2009 9:32pm CST
My parents brought me some beef a few weeks ago, I got steaks, roast, etc. I found this brisket in my deep freezer tonight and I thawed it out in cold water, but I have never cooked a brisket before. Does anyone have any tips or ideas on how to cook it?
2 responses

• United States
15 Nov 09
u COULD COOK IT IN YOUR CROCK POT IF U HAVE ONE OR IN A REGULAR. i WOULD JUST SEASON it w/spices i like , wrap it good in foil 7 put it in the crock pot or oven & let it cook .

• Boise, Idaho
16 Nov 09
I like brisket and I think it is very good with red potatoes and cabbage on St. Patrick's Day. Here is the best site I found on preparation and ricipes: http://homecooking.about.com/od/beef/a/brisketcooktips.htm Hope it turns out well for you.