my boy friend wants to join in army? if u were me, what would you feel?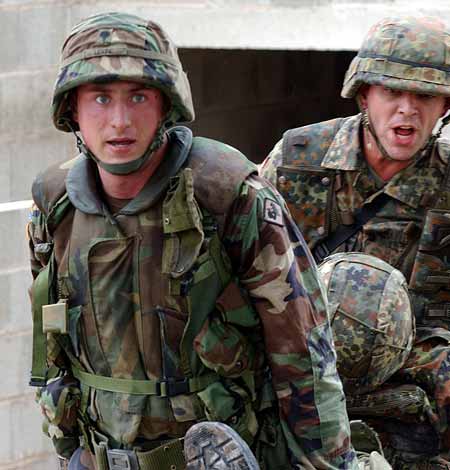 5 responses

• China
15 Nov 09
hi,schatzilizzie! your boyfriend is a brave man! But I think if I were you,I would feel hesitate to encourage him to do so.I know exactly joining the army is to apply a man's responsibility for his nation and people,it is so holy and challenging.but meanwhile it's not hard to suppose I would miss my boyfriend so much!so...forget about it,you should be proud of your boyfriend and support him as much as you can! have a nice day!

•
15 Nov 09
ohhh... thank you cathy lee... :) your right, i need to support him in the job he was going to take.. maybe its quite dangerous but dying of the country is a heroic deed.. :) I should be proud of him.. :)

• Philippines
16 Nov 09
I had a boyfriend for 2 years before. That was six years ago. He went to the military. Like you, i also support him because i know he was dreaming of it all his life. I trust him so much and believe in his braveness. Anyway, i was not afraid of his decision of being one. What made me scared more is the time that we can text nor communicate when he is on his training. Good thing, he finds time to go out once per 2 months to see me :)

• United States
16 Nov 09
Well depending on his age, and the amount of time that the 2 of you have been together means a lot for sure. But at the same time, especially if you have not been together that long maybe this has always been his Dream to do this, and you should be Welcome to his ideas as well. Because if you end up holding him back and this is what he really wanted, he may always hold it against you if your Relationship goes bad as well.

• China
15 Nov 09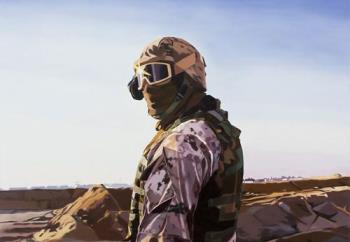 Your boyfriend is really a brave man. At any rate, you should take great pride in his decision. To join in army, especially in such a peaceful time, it really needs counage. If I were you, I may feel neverous and confused too. But from his point of view, he really wants to see you are happy and your courage is a necessity for his decision and for his future. For your boyfriend, I guess it takes great courage to be a soldier, so, you should wholly stand for his decision, which is a necessty of what he needs.

• Philippines
15 Nov 09
I know it is hard to be away from him when he eventually joins the army. Carrying on a soldier's job is a difficult one, too and surely makes us worried and nervous all the time. But if he really likes to join the army, then I would advise that you support him. Be happy that you have someone who has the courage and commitment for his country. Support him where he would be happy. If you love him, let him. Do not forget to pray for his safety always.