Everyone around a Child, Please read this....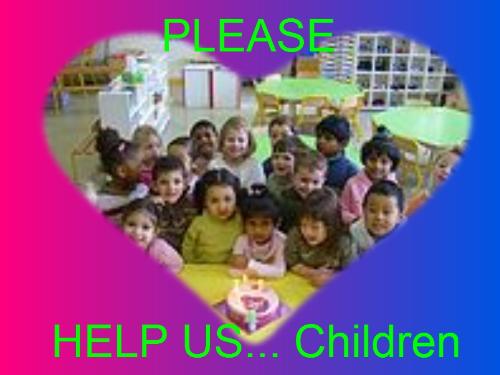 United States
November 17, 2009 12:37pm CST
It is about a very sad topic that often goes un-noticed.. BUT very sadly the one that harms most of our young. It happens in homes, family's, friends, schools, churches, scouts, foot ball, WOW.. I wish I could say I was kidding, for it also happened to me and reading a page that I read from a friends local paper, seeing the responses of others the statistics of the un-reported, because kids are scared to speak up. I didn't know to, I thought it was normal, it was happing to 3 other friends, until I seen America's Most Wanted. And the thing is.. Without US Everywhere taking a STAND.. This when charged gets a baby slap.. This man got up to 15 years for Child Molestation.. HAHA WTF UP TO 15 years, this makes me cry... I am 32 and It has been Longer than 15 years I have been affected with this.. My family is affected, my children, and this is the same in all other VICTIMS... So, Why Why Why... I can go on and on.. Do they get the right to not be punished as long as us??? They need to castorate this trash.. Sick dogs are Put DOWN.. Why Should SICK TRASH BE PLACED BACK ON OUR STREETS???? Statistics show that this behavior goes on and most victims do not report it. Nowdays they report it more but back years ago, it was shameful to report it and it was swept under the rug. •The typical offender is male, begins molesting by age 15, engages in a variety of deviant behavior, and molests an average of 117 youngsters, most of whom do not report the offense. -Dr. Gene Abel in a National Institute of Mental Health Study. Many children are scared, told they would or someone they love would be harmed if told.. Please help make this aware to your child.. I have mine, all we need to tell them is their body is their's and no one has the right to touch it, and it is ok to come to us, that no one will hurt them or us.. Then we need to ALSO, help to make the laws more abrupt for this TRASH it goes on and on, because it isn't punished as said above it is swept under the rug.. I myself know over 15 people abused in this way, and I don't get out much..

This is the page I was telling you about also http://www.sunherald.com/local/story/1749590.html?mi_pluck_action=comment_submitted&qwxq=9335327#Comments_Container
2 responses

• United States
17 Nov 09
i have always been disgusted by this kind of stuff going on and people not reporting it there are several men on the national molesters list near where i live and they have said disturbing things to me at my workplace and i reported it to my supervisor immediately they were banned from the store immediately after those incidents. i also know a friend of mines mom tho she wasn't a child was car jacked and raped about a year ago and thankfully wasn't killed but the guy who did it and she identified him too was never charged because whomever did her rape kit at the hospital screwed it up so the evidence was bad which is so wrong. i also believe these "things" should be castrated and have their hands cut off too and i truly hope the people effected by this start coming out and working together to get these horrible "things" out of society for good. no one is hated more in prisons than a child molester or a rapist.

• United States
17 Nov 09
This makes me cry, I am sorry for your friend, it is aweful that this trash does get away with it. I mean, In my opinion, no matter, the rape kit should be used They laws are SOOO Stupid!! I think it is because like we said more people need to come forward, raise a BIG STINK.. I know one my mom in fact was always shamed for it happing to her, so she shuned me? Why should the victim be the punished one? Please help spread this around, so Hopefully we can make a difference

• United States
17 Nov 09
i cant understand the victims being punished and shamed there is something creepy and sick all of its own with that i will make an effort to spread about this and my little boy will grow up knowing he can tell me anything and i will make sure that anyone doing anything he doesn't like to him will be punished.

• United States
20 Nov 09
I can imagine your pain, and the children certainly need to be protected against such abuse. However, I do believe these molestators (commonly known as Pediaphiles) are sick people....a sickness that can't be cured. My question is how do these people get this sickness - were they themselves abused as a child? This kind of stuff has probably been going on for centuries, and only coming in to public attention during the last 20-25 yrs, as the media makes it more widely known. At one time, psychiatrists thought it was a curable sickness, and it's only been discovered during the last 10 yrs, that it is not. I feel bad for all parties - those abused and those who have this sickness. But for the grace of God, go I. I will leave these mysteries up to God, and let him deal with them as he sees fit. Only he knows what makes a person do what they do.

• United States
21 Nov 09
Vandana..You have a very good compassionate heart! Not all people can be so open minded as you and I.. I hope you never get persuaded to become heartless in this world, because in being compassionate, we are the ones that become the better person.