Would you donate your body parts when you die?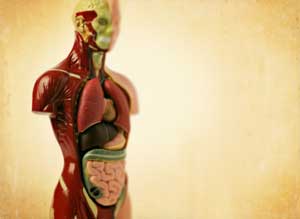 India
November 18, 2009 2:23am CST
Or would you just take everything with you? I have planned on donating my body parts to a hospital or something. Will you do the same? If yes, then which body parts will you donate?
8 responses

• India
19 Nov 09
hi i like to say about donate the body parts after the die this is the only way to express your greatness. surly i like to donate eye i planed for register this . last month itself i donate the blood all ready around 3 to 4 times i donated .....

• United States
19 Nov 09
I have it set up that ALL my usable body parts will be harvested & offered to anybody that can use them. Once I'm gone, they won't do me any good & if anybody else can use them, they are more than welcome to them!!!

•
18 Nov 09
personally I would aslong as its internal organs as when I go I am hoping that I am in good enough condition to have an open coffin so my family can see me for the last time. So I would only want my internal organs donated as I won't have any further use for them lol.

•
18 Nov 09
i plan to do the same. My body parts are much needed here than in the place where i am going. I'd like to donate my bone marrow, my kidney and my eyes, the innards because when im in my coffin, people won't see if i still have them or not. Got gave them to me and its time i pass it on.

• Philippines
18 Nov 09
I have no longer feel the pain even even they make my body cut into pieces or being experimented i do not feel anymore. Thus, I only wish before i die they could donate my eyes, heart, brain, kidney and other organ to those patients or badly people who are in need of organ donor. Thus, even If I die I would still happy knowing that some parts of me is still left to survive and be a part of the the living human. Then the rest is to be buried as normal as it could be so that my family would still have chance to view me and gives me a proper burial.


• Puerto Rico
18 Nov 09
Yes on my drivers license I am listed as a organ donor. So they can take what they will to help another person live. Its funny when I was younger I had different thoughts about this. I didn't want my body taken apart and I didn't want to be buried unground. Now older and wiser I have no problem with them taking my organs and then I can be cremated.

• India
18 Nov 09
AYa sure... i would count on tat.... now here's the list i wud appreciate if i wud donate... Eyes ------- wid specs. -3.25 both! a gud heart ----- wid one attack after myocardial infarction Liver ----- after getting drunk and damaging it kidney ----- its fine yet!!!! Anything else if they wanna take i wud be the most delighted soul while going to heaven!!! Cheers to life!!!