What do you prefer when youre down depressed ? Being alone or with your friends?

Indore, India
November 22, 2009 3:13am CST
I prefer staying with my old friend online who lives in KSA from a park or a garden alone. As i dont think my friends here are worth sitting with whilst im sad. Anyways how do you make the situation when it is on you ?
7 responses

• China
22 Nov 09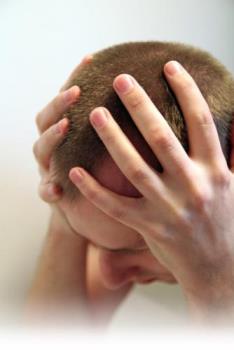 When I have get despressed for some difficulities or situations, then I tend to stay alone instead of sharing my experience with my friends. I guess most people may have met some similar despairing situations before, which is a part of our life. Every time, when I am down depressed, I choose to stay alone and "enjoy" the sorrow myself. I don't want to stay with my friends because I don't want to let them get despaired too. It is worthless to share my sorrow with my friends, or it is unfair for my friends to realize of my difficulities because they are my true friends.

• Indore, India
22 Nov 09
Oh that sounds so much like responsibility , good. Youre a very caring friend then, i dont share such feelings with mine as well but the reason behind is that i dont think they are worth it or understand it. Anyways thanks a lot for the response and have a great day !

•
22 Nov 09
I prefer to be alone. Being with friends maybe helpful for a moment. But after that, the feeling still stays the same. I prefer to be on my own and be with myself first.

• United States
22 Nov 09
Generally when I am feeling depressed I prefer to be alone. Actually its not really a preference, its just that my friends are not very sympathetic. The best way I have found to get out of a depression is to watch a funny movie. Stupid slapstick comedy works best for me. Generally once the movie is over I feel better.

• Indonesia
22 Nov 09
When i faced a big problem, I'd like to be with my best friends. They always give some suggestions to solve my problems. At least they'll give consolation for me. And the most important thing is with them beside me, I'll feel stronger to face my problems because I'm not alone, I have supporters.

• India
22 Nov 09
it depends on how depressed i am.my friends has always been there for me so ofcourse i would go to them nd they would help me to sort it out or calm me else i never thought an alternate for it.wat hpnd i havent seen see these days.gud day.

• Philippines
22 Nov 09
hi there! Oh... I prefer to be alone most of the time. But there are times that I would love to be with friends and hangout or even go somewhere else. Because, they are the ones who encouraged me to stay happy and forget about all the troubles I'm experiencing...

it really depends on the situation or how bad my problem was... but overall, it is important to have your close friends or family to guide you in situation like that. It is hard to carry some burden alone.. Have a nice day friend!


•
22 Nov 09
If I am down I prefer to be on my own. I will get myself out of it eventually but I need to be alone to think things through and make myself feel better. I will usually have a bath and watch a movie or something. Sometimes I like to sit in the garden just being quiet.