Who else loves Sucre?

United States
November 14, 2006 6:27pm CST
Oh, migod I think he is so HOT. I wish he really was breaking out of prison, only to come find ME.:) He also plays as a baseball player in that movie with Napolean Dynamite, the benchwarmers. He's a drunk baseball player.
1 response

• United States
15 Nov 06
yes he most certainly is one hot guy..i think half the guys on prison break are cute as heck though...but sucre is my fav..

• United States
15 Nov 06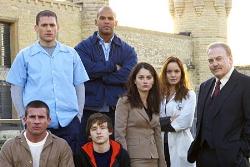 I think Sucre is just unbelievably gorgeous, but so are the rest of them!