In your own oppinion whats Better Rock or Rap Music???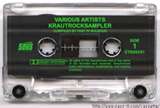 United States
December 4, 2009 3:32am CST
Everone is always fighting over control over the Radio. I like Both depending but I wanted to know what has more Fans Rock or Rap??? Whutchu Think??
2 responses

• Philippines
4 Dec 09
I like them both depending on the artist, tunes and its lyrics. It cause me to become active and not to feel drowsy especially when i feel weak. I enjoy both as music which both either describes my life.

• United States
4 Dec 09
for my nether i rether listen to r and b soul or smooth jazz then them but if i have to pick between it would be rock i'm so tired of the rap music of today its the same own thing about disrespecting women and beating up people for stuped things i know there is different rap but thats what is mostly coming out that and the ones with a dum dance like the stinky leg when i hear that i was almost embaress to be black i still love being black but that song is dum.