Do you have a garden?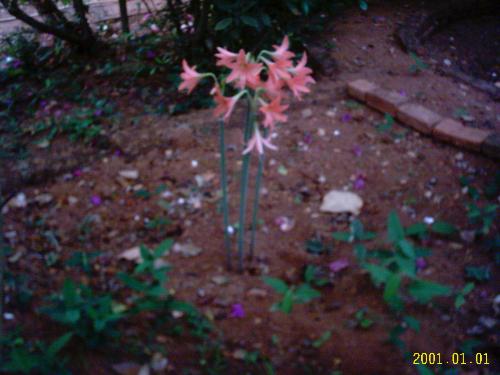 India
7 responses

•
5 Dec 09
I do have a garden.I have a garden at the front of my house that i use as a drive way for my car and i also have one at the back of my house that i have chickens and rabbits as well as the three dogs.Both the front and the back garden are covered in leaves so i really need to get out there to clean them up.

• India
20 Dec 09
Nice to hear that. So you are a country girl!!!

• Philippines
24 Feb 10
I always love gardens and dreamed to have one when I have my own house someday. I want to have a beautiful landscapes with breathtaking beds of flowers and a trimmed lawn. Having a beautiful garden in the house makes my mind relax and seems I am at peace. I love staying in the garden and watched butterflies and bees flying nearby, it seems I have endless freedom and free to dream big things.

• India
24 Feb 10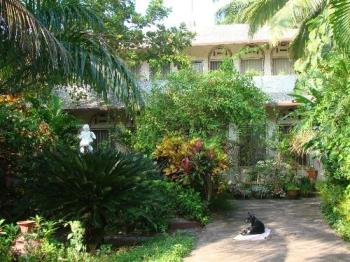 That was my dream too and I am glad to tell you that I have fulfilled my dream.

• United Kingdom
2 Jan 10
I live on the edge of a coastal town. My house overlooks fields and a river. It is situated in a quiet close. I have a small front garden that has a lawn, a path, a flower bed and a bush. I have a medium sized back garden. It has a wooden fence with a gate out to my car parking spaces. I have a patio, a garden bench, some wood chippings, a lawn and a shed. I have some blue pots with small palm like plants that are hardy for the climate here. I wouldn't buy a home unless it had a garden. I have two dogs and like to sit in my garden in the summer time.

• India
2 Jan 10
Overlooking a field and river must be like heaven - a rare view indeed. Nice to hear about your garden. I can visualise it through my mind's eyes. I too have pets and they are such a company.

• Philippines
20 Dec 09
I do have a very small garden. I have only few plants and I have it in dishes. I make dish gardens in order for me to have many assorted plants in just one dish. I do love planting but my limited planting area limits me from planting more. Have a good time gardening. Happy mylotting too.


• India
20 Dec 09
You get these dishes with sections and you must be using those dishes and landscape the effect.

• India
5 Dec 09
Hi, I am living in a city and not owning a house, please know this first. We do not have space for a garden and that is the main reason for not having a garden. In fact, I love gardening and I had a good garden when I was a kid. I love to collect different plants from neihgbours, relative's home and friend's home. It is really a thrilling experience when a new plant get blossom.


• India
20 Dec 09
Surely one day your craving for gardening will present you with an opportunity!

• India
24 Feb 10
I have a beautiful garden full of flowers at the entry of my house and i simply love it.. i love gardening a lot.. i also have a bird cage.. its really great to listen to the birds chirp..