Loving one self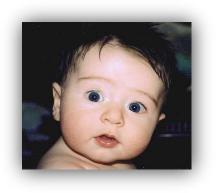 India
December 7, 2009 2:10am CST
How fair are you to your self? Do you take care of yourself? We have but one life and if everyone did their best to care for themselves we would not be wanting others to spend time on us. My moto in life is 'Love yourself and help save planet earth' As if we look after ourselves the whole world will be looked after.
3 responses

• India
7 Dec 09
My friend once said, we should gift for ourselves. We deserve a gift and why not gift to ourselves? From that day I started gifting to myself and found immense pleasure in doing so. I buy some eatable for me, which I never did before. I buy any good handbag, take up some tour with friends, which I never did before. I found nothing wrong in doing so. When I can gift to others, why not to my own self, which takes care of me so well? Thanks for the thoughtful discussion.

• Philippines
7 Dec 09
I love myself... Before one will be capable of loving and caring fr another, he or she must first begin wthin him or her. I love myself that is why I make it a point not to indulge in any vice that would harm my health and i refrain from doing acts that would make my loved ones feel that i am unloveable.

• Philippines
7 Dec 09
Hello allknowing, Of course,no one could ever love us more than we could love ourselves but ourself alone.And it is not bad to love ourselves. Ourself needs much care and attention from ourself...who will do it if we can't do it anyway? I love myself that i respect it,i never do things that make others disrespect me. I am not perfect,but i always try to live my life doing good things and avoid to make others feel bad. I want to be remembered for all the good things that i've done when i die.