Windows 7 or MAC Leopard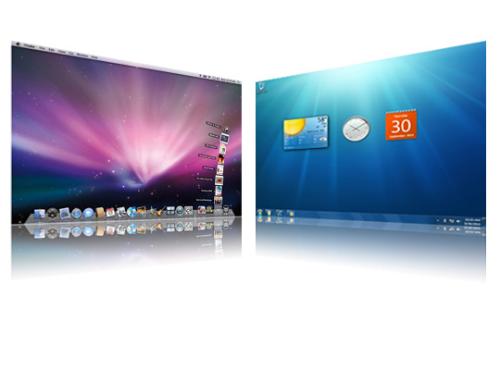 India
December 7, 2009 11:45am CST
Everybody is discussing about the war between Windows 7 and Mac Snow Leopard. What do you think which one is better? Windows 7 or Mac Snow Leopard.
4 responses


• Singapore
8 Dec 09
Hard to say. I like some bits of Window and other bits of Mac Snow Leopard. Window is certainly more convenient since most software and services uses Window. Mac is certainly very stable and convenient. Also, the Apple's Boot Camp is a huge plus, letting me run both Window and Mac on the same laptop! This is really incredible! That is why for now I am favoring more on Mac. This is because I can get the better of both worlds on a Macbook Pro.

• Daytona Beach, Florida
7 Dec 09
I think my opinion in this matter would be complete biis but I'm going to state it anyway. I don't really understand what the big deal is with MAcs. If they are so good then why on earth do people insist making them capable of running windows? To date, Mac hasn't come out with a completely effective screan reading solution. So therefore completely useless to those who require the technology. I perfer windows, because that's one less step to get what I want. Only thing I think about the Mac platform, its nammed after a unique cat. I love cats. So snow leperds are neat.

• Netherlands
7 Dec 09
Completely different platform, I think windows 7 is better that other windows versions, but can't be really compared to snow leopard because it's so different. I'm running both and I'm glad with both.