What is your favorite pictures of yours that you still like to look at and keep?

Philippines
December 12, 2009 10:00pm CST
I have some pictures of my childhood. though i will not say that i like looking at them. but there are some that i like most. but the problem is the picture that i like most was stolen by a friend of mine and she never admitted that she took it. LOL. oh my . she said i was cute on that pic and love my posing on that one. and the next day i can't find my pic. i know she took it cause she has lots of pictures of her friends in her wallet which she said she stole from her friends too.
1 response

• Daytona Beach, Florida
13 Dec 09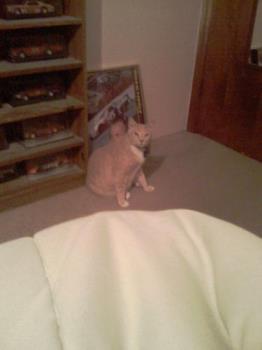 I love pictures. I try to keep every picture I take. I'll often keep a picture on my cell phone for long periods of time so that I have something good to look at. The most favorite pictures are the ones that i take of my cat Precious. He is the calmest animal I've ever had.

• Philippines
13 Dec 09
wow. i love keeping a copy of my picture in my cel before. too bad that phone is not working any more though.