If your left palm is itching, does it means that money is coming your way?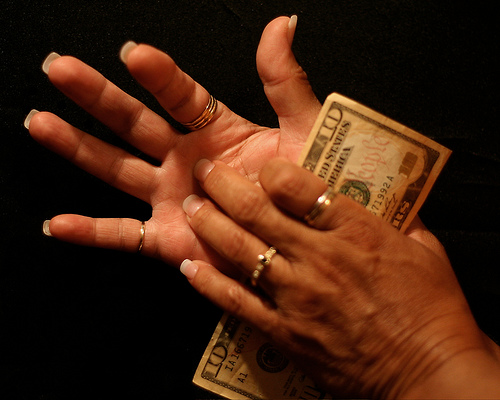 India
December 16, 2009 10:54am CST
In our society there is a believe that if your left palm is itching then you are going to get money in some or other way. In my case If I am thinking of getting money, my left palm start itching itself.... Do you believe this. Please respond??????
5 responses

• India
17 Dec 09
These are really very funny beliefs and i wish them to come true lol , if they come true then every day i will broke my left palm so that it get itched lol , even i have also heard about this and found really funny and interesting and i have even heard if your right eye blinks then it means something bad will happen with you which will result in lose of something, there are tons of beliefs and none of them is true expect the one that god always help those who help themselves.:)

• India
16 Dec 09
Hi saurabh...my personal experience has been when my left hand is itching, money, victory, or other success is coming my way, while an itchy right hand means the opposite. Over time, I've learned to become very attentive these signs, much to my benefit.....

• Philippines
16 Dec 09
Hi. We also have that superstitious belief here in the Philippines. Based on experience, money comes every time my left hand becomes itchy. But suddenly, my right hand would take the money to pay for some unexpected expenses or expenditures. So, I would like to think that it really comes in a package - "inflow and outflow of money from our hands."

• Canada
16 Dec 09
Oddly enough this has happened to me more than a few times. I have actually decided that it is true and I have also found that when my right palm is itchy, I usually have to pay money out to someone or something. I am pretty sure that there are books out there about this kind of thing and I personally recommend that you check it out, you might be surprised by what you can find out about this sort of thing.

• United States
16 Dec 09
I have heard that belief, but I don't know if I believe it or not considering I'm still broke and my left palm has itched...lol.