What are friends for?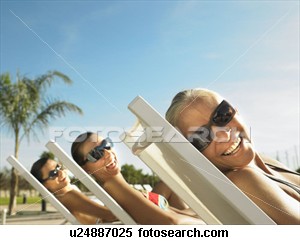 India
December 18, 2009 6:00am CST
These three were always friends but two of them are now not so any more due to some misunderstanding The third one can do a lot to clear it but she has not lifted a finger in that direction. There is a feeling that this situation suits her. She is still friends with both of them and is enjoying this privilege. What are friends for?
5 responses


• Philippines
21 Dec 09
If i were the third one, i'll try to resolve the misunderstanding of my two friends., now if i did everything but seems hopeless, then they're not real friends. the first two must cooperate if they want to save their frienship., without friends life is incomplete...as what other says understanding is the key of frienship.

• Philippines
20 Dec 09
If those two still they dont resolve their misunderstanding, I think they dont value their friendship or they dont care for each other, I believe that if your trully friends anything that would comed specially problems they will solve it and be friends again after all what happened...UNDERSTANDING is the best key to friendship..

• India
19 Dec 09
If the third one does not bother about the misunderstanding of the first two and is friendly with both of them and enjoying lonely attention, do you mean to say that it will continue? The other two will soon realise this selfish attitude and leave this person out and probably realise their misunderstanding and patch up with each other and later they will become close to each other. A friendship is for keeping sincere affection without expecting anything in return, to be at the side when needed, to give shoulder at times of crisis, to share happiness and sorrows, to give moral support that a good friend is there for us.

• India
18 Dec 09
Friends for Fun,Enjoy,Love produce atmosphere! Without Friends we feel Lonely and Boring.Friends uplifts your spirit with Joy.Friends indeed are partners sharing Joy and Sorrows with each other. Without friends we are incomplete.