14 inches of snow in Oklahoma!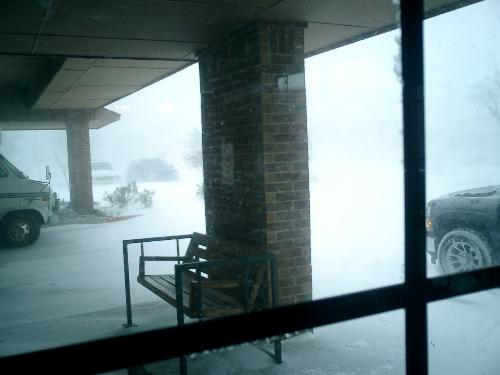 United States
December 28, 2009 5:27pm CST
You read it right. We actually had blizzard conditions for Christmas Eve when everyone was trying to hit the roads to see family for the holidays! Hundreds were left stranded and many people died in terrible wrecks. It really caught us all by surprise! But it made for a beautiful white Christmas!! Here's a pic! Tell me about your last white Christmas!!
1 response

• United States
28 Dec 09
AH....you got the same storm were did here in Northern Missouri! I have no idea of the snow totals but it had to be at least 12 inches. I made a huge Christmas dinner and nobody was able to make it to our house, so I now have a ton of food leftover for just my son, husband and myself. I don't remember having so much snow at one time since we have lived here. This was definitely a storm to remember, and we actually just got shoveled and plowed out today. Town was totally shut down and there are still massive snowdrifts on the roads and the sidewalks. This was our second snowstorm of the year and I hear it is supposed to snow again on Wednesday! This time of year I always wonder why I live here LOL.

• United States
29 Dec 09
Yep! It's been amazing, I don't think I have ever seen this much snow either and I lived in Denver Colorado for a year! I was amazing how fast the snow fell. No one expected this much and we couldn't keep up with it! My sister just built a snowman today!! And we are supposed to get more tomorrow night, but no blizzards I am told!