how do you make money on here? im really confused?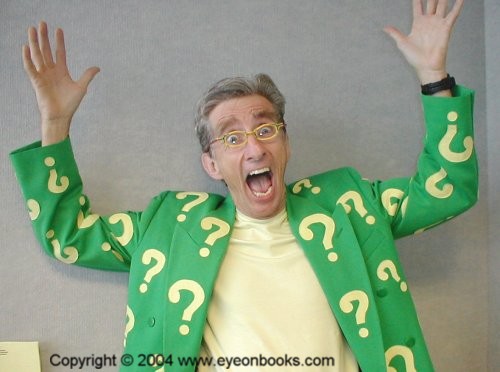 United States
6 responses

• Philippines
30 Dec 09
Hi there bcallaghan and welcome to myLot.

You pretty much earn here through participation, just be active, keep responding and posting discussions..from there you can earn money.

Its gonna help to read the guidelines and rules as well, to make sure your not wasting your time posting stuff and then ending up with your post getting deleted. Happy new year to you!

• China
30 Dec 09
first of all you can keep on posting threads here and if your threads got lot response and become hot.you can earn from it. you can response to other's posts and earn money from it also. plus you can refer others to join under your referral link and earn from their activities also.good luck.

• Italy
30 Dec 09
If your discussions receive lots of responses YOU only earn from them if you go and comment back to them. Those who post them will earn for them not you. You earn if you type - others earn for what they type.

• Eugene, Oregon
30 Dec 09
In order to earn in here you must be active and participate in discussions, and make the posts quality, as that is what mylot expects us to do, as our earnings are based on how good of a qualidy each and every post is. You also need to comment back to the responses you receive, as you are only paid for your own activity and not the activity of others. They also need to be quality, and not a thank for your response as mylot doesn't consider that quality. All posts need to be more than just a few lines or just a few words. It is better to post quality posts than post a lot of posts and they not be descriptive or have substance. You could also try to do tasks, which will pay pretty well, and they will help with your earnings, but it isn't mandatory to do them. I do no tasks, nor do I have referrals and I am earning in here and getting the payout every month. I makde sure I post quality each and every time. Oh, and one more thing, whatever you do, don't post links in the discussions, as they will be delted and you wouldn't earn, nor would the ones that respond to it. I hope this has helped you. Good luck to you and happy mylotting.


• Guangzhou, China
28 Mar 15
how quality posts?could you give us a sample?thank you

• United States
30 Dec 09
Hi, You make money here on mylot by posting discussions, responding to discussions and especially responding to the response you receive on here as well as it keeps the discussion going. You can also earn money on here by referring friends and family, and doing tasks on here. I've yet to do any of the tasks but I've heard of people doing some and earning decent money. You have to work hard and have something to your discussions and responses but it's fun and your making some money at the same time. I'm almost at the point where I'll be able to cash out soon if I choose to or I might wait a while and earn some more, I haven't decided yet. You can check out the FAQ's section if you have any more questions as it should answer most if not all of them.

• Indonesia
30 Dec 09
You just need to response discussion. After that, just wait one day, Your earning will increase. Make sure you response many discussion as you can. Don't forget post quality response. It's plus point for you if you post quality response. Happy MyLotting!