Putting toys in water bowl?

United States
December 29, 2009 9:28pm CST
OK. So, my daughters cat LOVES playing with squishy balls BUT it confuses us why he puts it in the bowl the two cats drink out of. My daughter read it's because they feel like the toy will be safe there, nobody will take it, etc...but I was just wondering if that's true or not. :] It's not a big deal, but I am very curious!!
3 responses

• Canada
30 Dec 09
I read that cats do this in order to mark and distinguish their territory, this may be why he's doing it with a bowl he is supposed to be sharing.

• United States
30 Dec 09
That actually makes sense!he shares it with our older cat and as much as they love each other, there are some things he tries to keep to himself!

• United States
30 Dec 09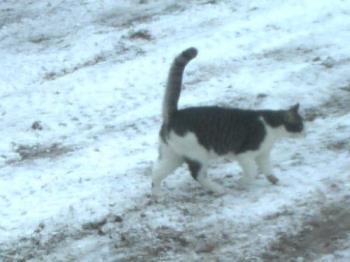 Cats are awesome I have 4 in the house and never have seen them put there toys in the water bowl., I have seen them try to hide them in there food bowls which is really funny.I am sure that they not bothering anything in there except you know as well as me when it comes out of the bowl the water will be all over the place..lol

• United States
30 Dec 09
LOL yes and he sometimes gets it out of the bowl and brings it back to us all wet!! ew!!! :) your cat is precious